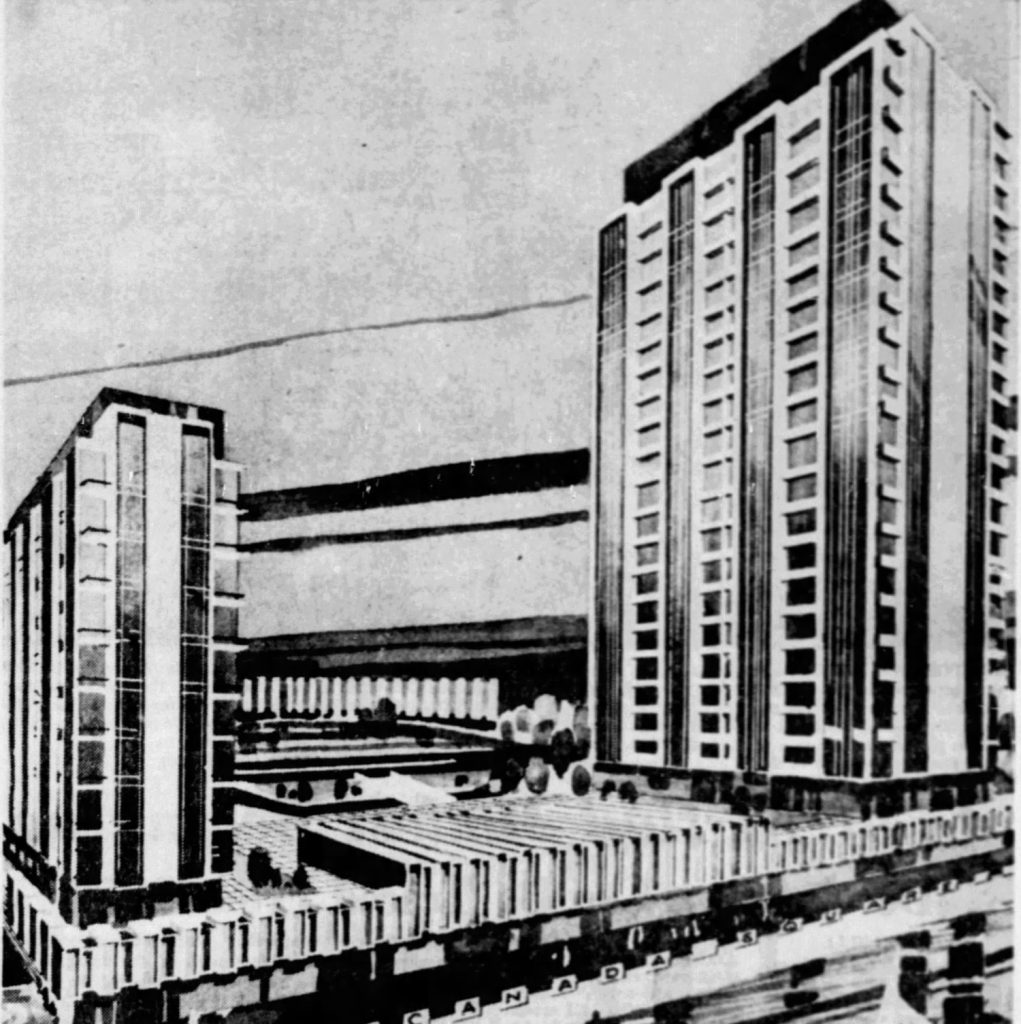 Back in 1965 a Toronto architectural firm of K. R. Cooper & Associates drew up plans for the Canada Square Development that was supposed to be built along the river at Riverside Drive West & Church Street. The complex was to feature a hotel, offices, shops, dining and a theatre.
Like many grand plans though the years this one ended up getting scaled back dramatically. Initially it was scaled back with plans to add the towers in later phases, but in the end only the first phase was ever built, and the low middle section ended up opening as a Holiday Inn with an Odeon Theare. The hotel eventually closed, and shortly before being demolished in 1999, the building dubbed the "Plywood Palace" caught fire and burned down.
With the hotel gone, the city was able to finally link the river front part system from the Ambassador Bridge to Hiram Walker's.