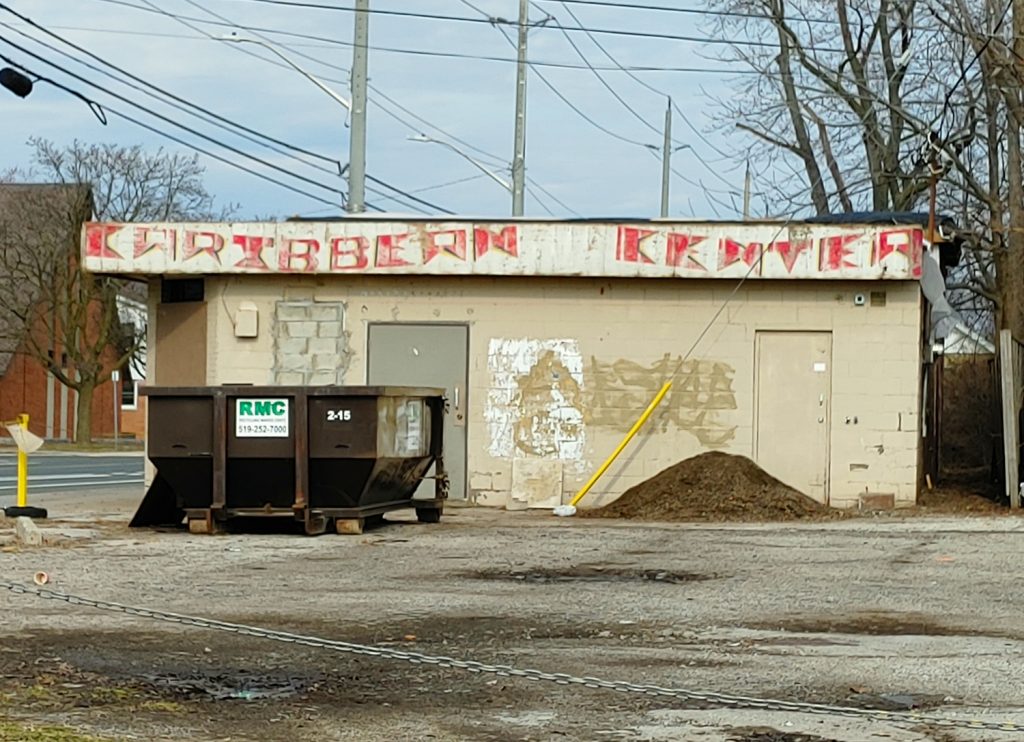 This building at 4195 Seminole is currently undergoing some work. The renovations have uncovered the old sign for when this was the Caribbean Centre. The Caribbean Centre was located here from about 1976 though 1992, before it moved to its current home on Central Avenue. Back in the late 1950s it appears that there was a TV Repair business at this address, but nothing else comes up in my searches until a notice of the building being for sale in the summer of 1975.
The sign is a blast from the past, it's always fun to see old signs come back to the surface. Looking forward to summer and the Carrousel of Nations, the Caribbean Center is always one of my favourite stops.
Anyone with any memories of the Centre at this location?