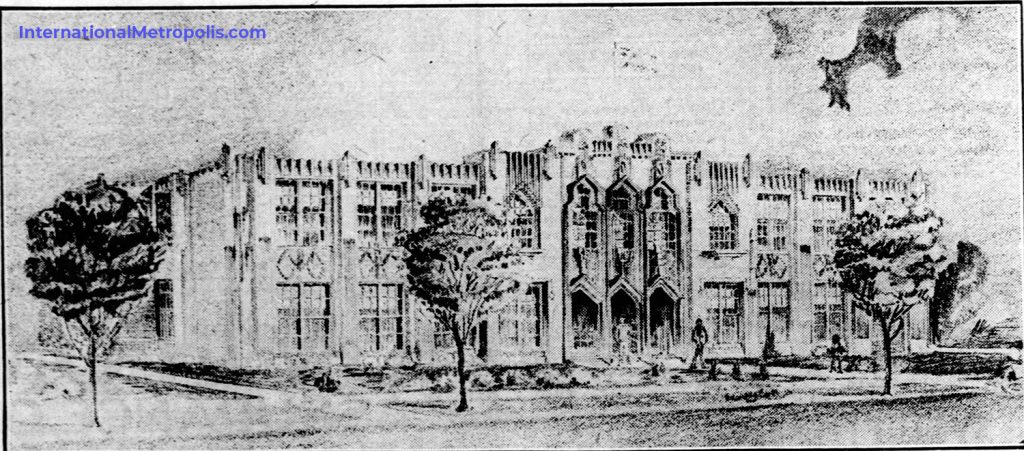 In early 1930, it was announced that the East Windsor separate school board has engaged architect Albert Lothian, to design a nine room school, that would eventually be expanded to 25 rooms. The general plan of the new building was to be "Modernistic in design" with the architect using a combination of red and purple bricks in the exterior.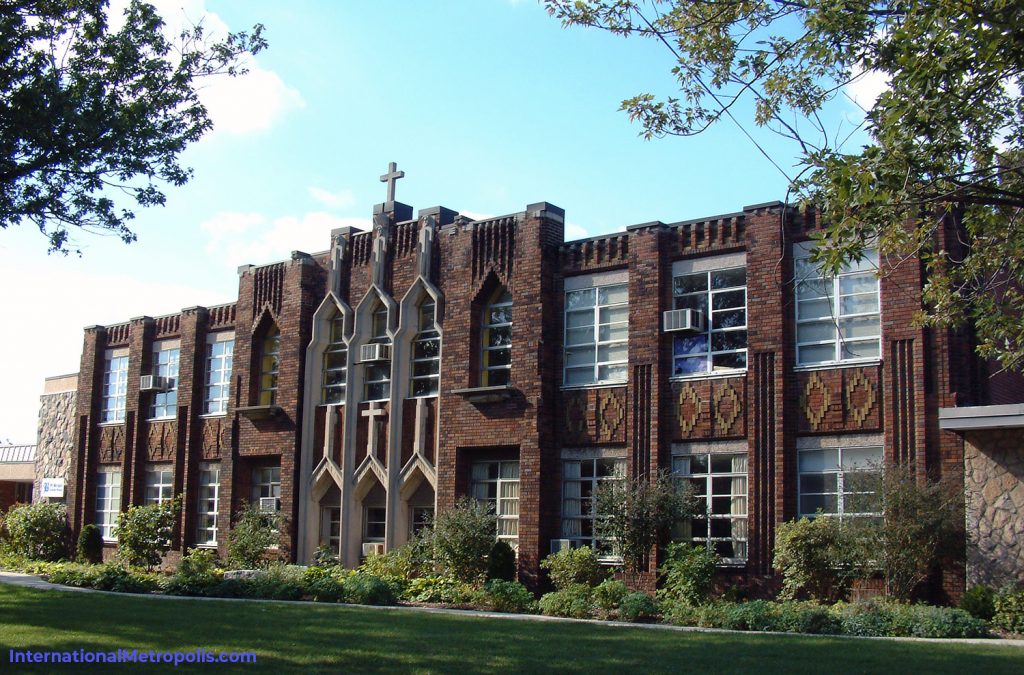 The school was built following Lothian's design and was Windsor's only art deco schhol. As it was designed, it was built to accommodate an addition on each side of eight additional rooms. The school was built on Meldrum road, just north of Tecumseh Road. Additions were added, but not until the 1960's. The additions In the early 2000's the separate school board put St Bernard in its sights to demolish.
The school board finally got their wish, and after about 15 years of trying to accomplish it, the school was demolished and replaced with the new St Theresa of Calcutta opening in January, 2018. Part of the plan included saving part of the facade of St Bernard, and incorporating it into the new school. This weekend, I finally had the chance to drive past the new school and see what they saved, if anything…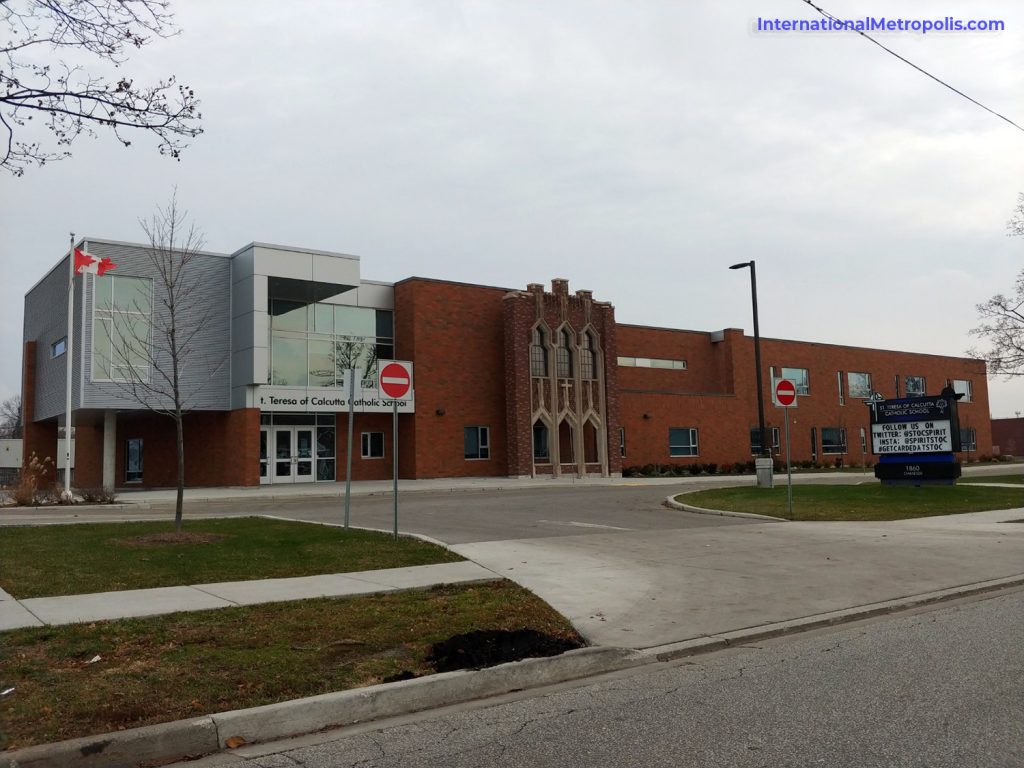 While some of the facade was saved, and incorporated into the new facade, it looks ridiculous, out of context and out of place with the new building. It looks similar to the facade incorporation at King Edward in Walkerville, which is just as poorly executed. Token architectural artifact preservation.
While the public school board has been better in recent years, with the restoration of John Campbell, and the new build off Gilles, incorporating the old US Playing Cards Factory into the new school, and the huge renovation and restoration projects, at Kennedy, and Hugh Beaton, the separate school board continues to take a dim view on heritage and heritage property stewardship.