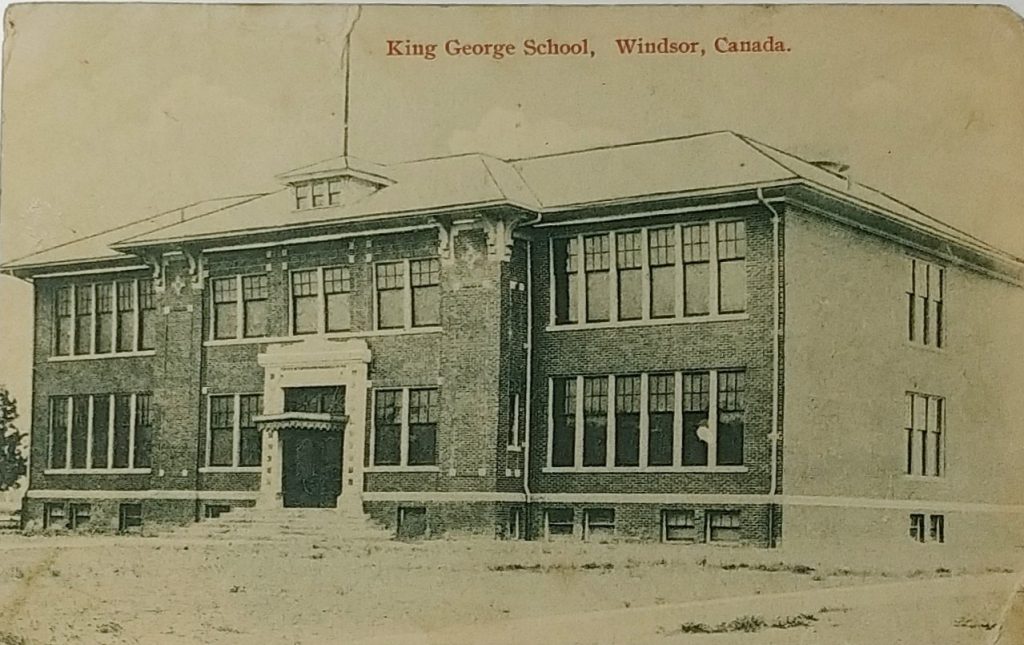 This postcard, postmarked 1916, shows the then new King George School on Ottawa St & Kildare. The school was built in 1914, and designed by local architects Stahl, Kinsey & Chapman.
Stahl, Kinsey & Chapman also designed the Walker Power Building at Riverside & Devonshire, which is currently undergoing a full renovation, as well as the fence, surrounding Willistead Park.
This school building, is in great shape and is today, still in use as an educational building as home to Ecole Envolée. It's often overlooked in Windsor's roster of historic school buildings, but it's one of the best maintained.