This building located at 709 Ouellette was known as the Auditorium Building. When first built around 1927, the Knights of Columbus had a clubhouse to the rear and built this as an annex and auditorium. Eventually the clubhouse was torn down and a larger Knights of Columbus Hall was built on the Pelissier site , connected to this building.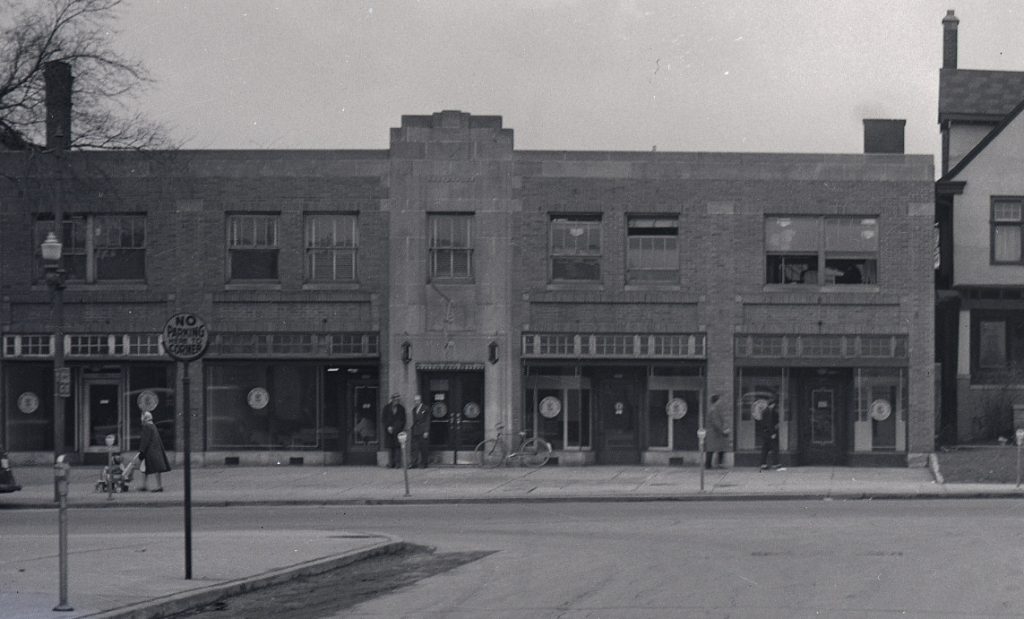 Originally designed as best I have been able to tell, by architects Dangerfield & Winter, the building was originally built by Fred W. Martin, best known for being responsible for the Detroit – Windsor tunnel. The building looked quite handsome in the pictures above from 1951.
In recent years the building had become shabby and a bit run down. However a new proposal has come that will see the building rehabbed and a new housing development rise from the middle of the complex. It's always great to see neglected buildings given a new life.