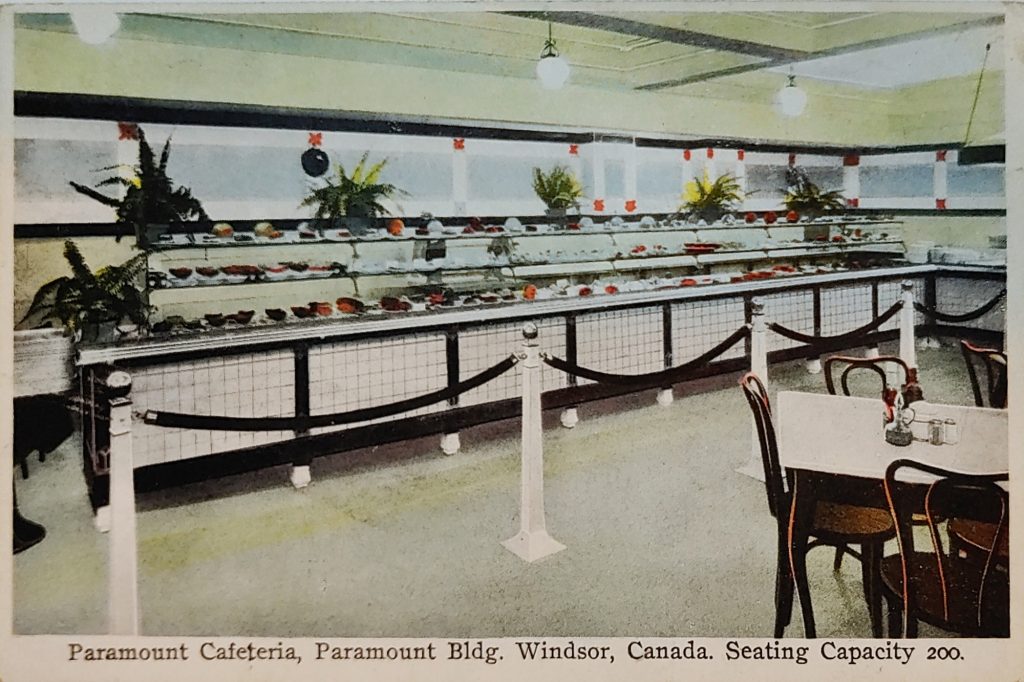 Once in a while, I come across a new postcard that I have never seen before. I have another view of the cafeteria, but this one was new to me.
The cafeteria opened with the Paramount Building in late 1927. It was owned by Gus and Harry Lukos, who owned and operated the very popular White Cafeteria on Pitt St at the time. The new Paramount Cafeteria was a second branch in their cafeteria empire.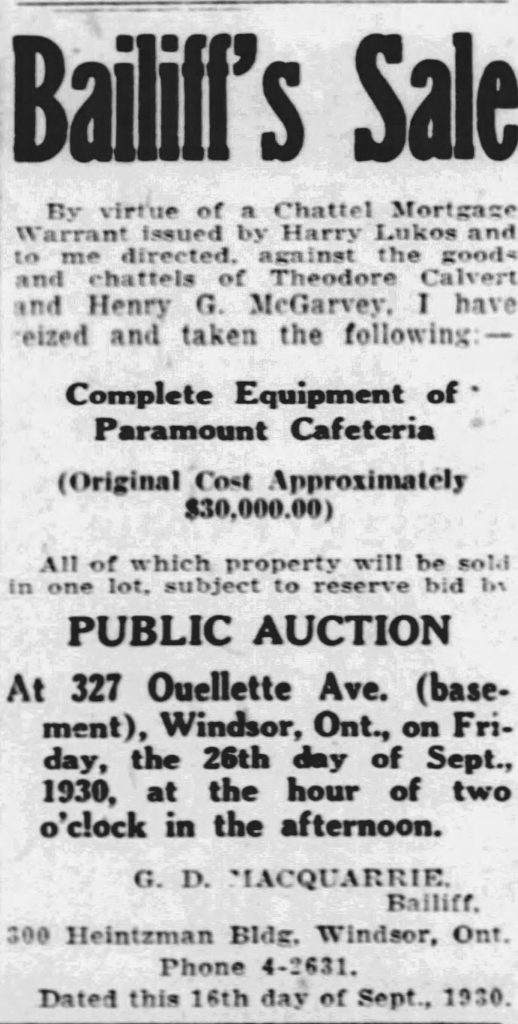 By the fall of 1930 the Cafeteria had gone under. I'm certain the middle of the great depression, wasn't a great time for restaurants.
By the post war years, the space was being used for retail.
Today the space is occupied by longtime downtown Thai restaurant Basil Court. Almost a century later the space designed and built as a restaurant is still operating as one, which is kind of neat in a city with so much lost history.