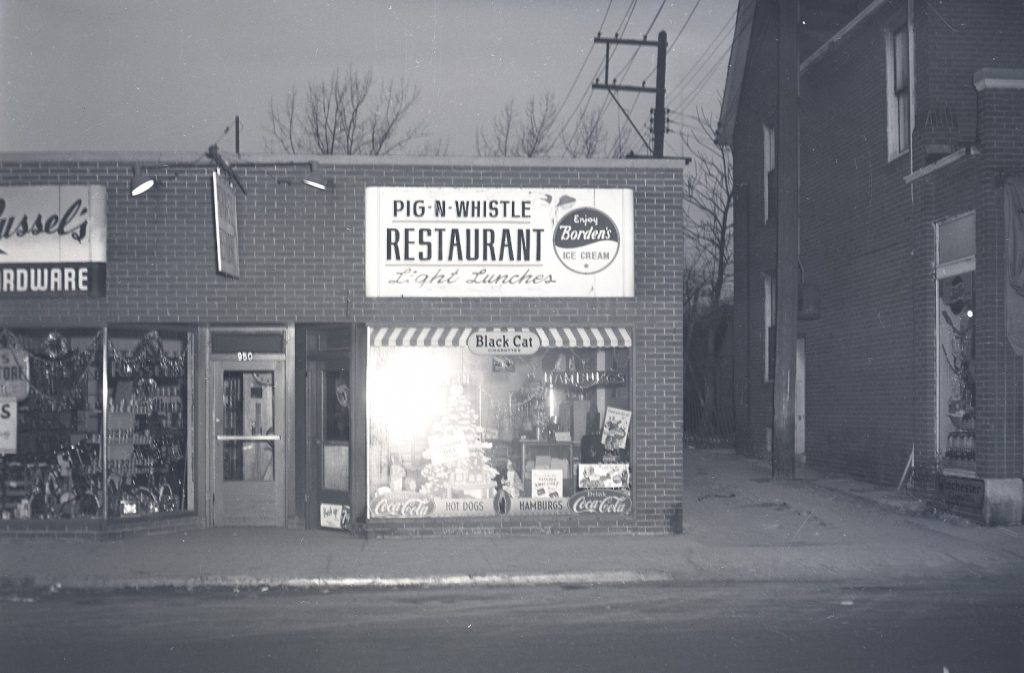 A view of what was then the Pig-N-Whistle restaurant at 950 Wyandotte St W from 1954.
From what I can tell, the restaurant was around from 1952-1955 and was owned by Ernest Black. Black was charged in late 1954 with "keeping liquor for sale in his restaurant".
The building just west of Crawford on Wyandotte Street was the long time home to the Szechuan Gardens restaurant from about 1986-2019. It is currently home to an Indian Restaurant.