In 1928, one year after winning the World Series, Yankees spitball pitcher Urban Shocker died at age 37 in Denver from a heart ailment. He pitched from 1916-1928, with both the New York Yankees and St. Louis Brown. Led the Majors in Wins in 1921 and led the Majors in strikeouts in 1922. But long before he was a star in New York, Shocker got his start in the Border League playing for Windsor.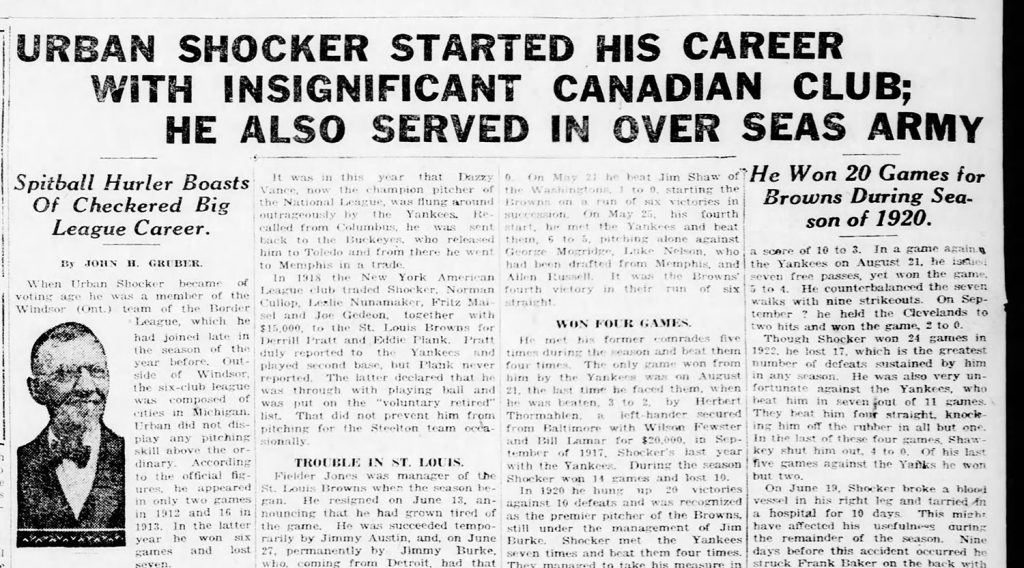 In 1924 the Pittsburgh Post ran a profile on Shocker, that described how he started his career with an "Insignificant Canadian Club" in Windsor.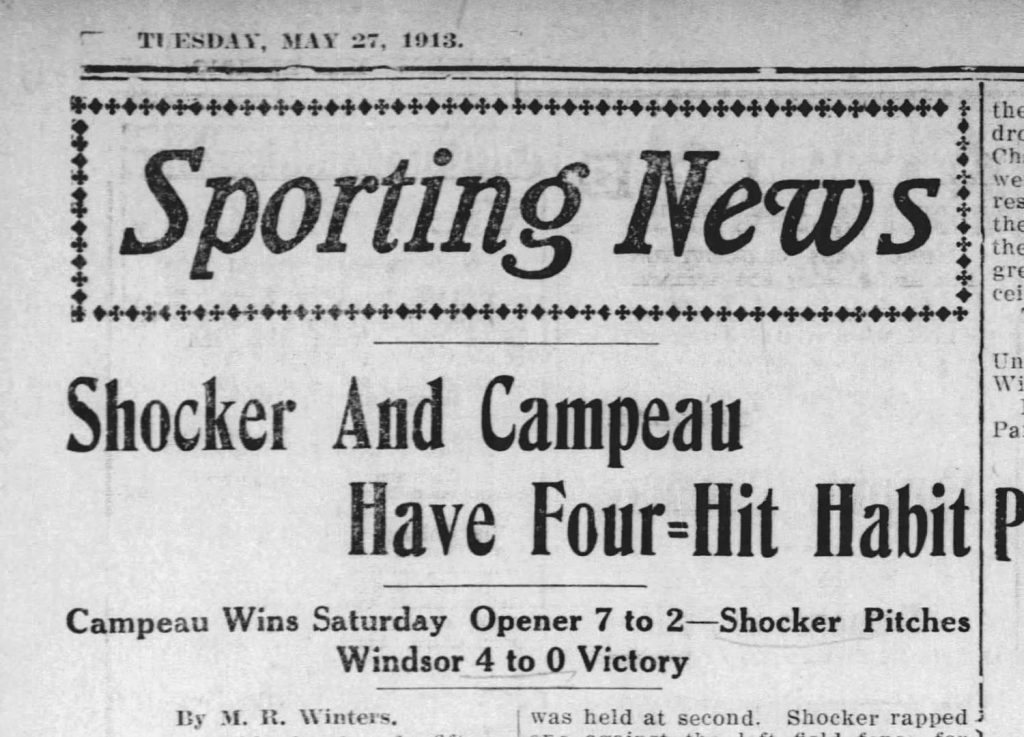 The shot lived Border League featured six teams in total, one in Windsor, with the other five in south east Michigan. It was professional baseball, and was considered a Class "D" league. But that Shocker even made it as a great pitcher is pretty amazing. He started out as a catcher, and broke a finger on his throwing hand that healed crooked. As a result it allowed him to throw the ball with extra movement and he switched from being a catcher to a pitcher. When the Border League dissolved after two seasons (1913-1914), he moved on to Ottawa of the International League, from there in 1915, he was signed by the Yankees.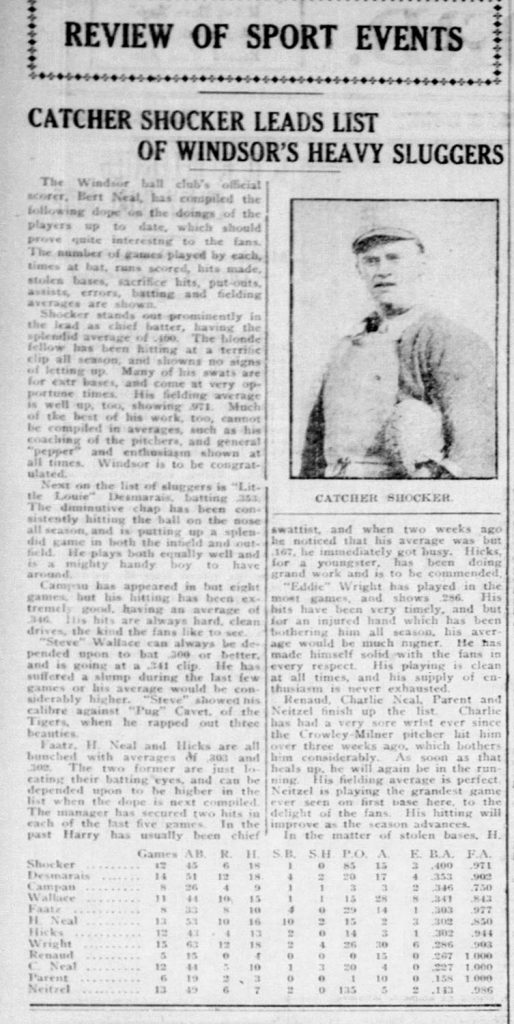 From the Border League days in 1912, when Shocker was still behind the plate.
It is hard to believe that Wigle Park on Erie Street once held a small baseball park with a grandstand, but it is true. The grandstand was still around into the 1950s as the photo above shows in the Police Inspection Day from May, 1952. Anyone remember the grandstand or when it came down?