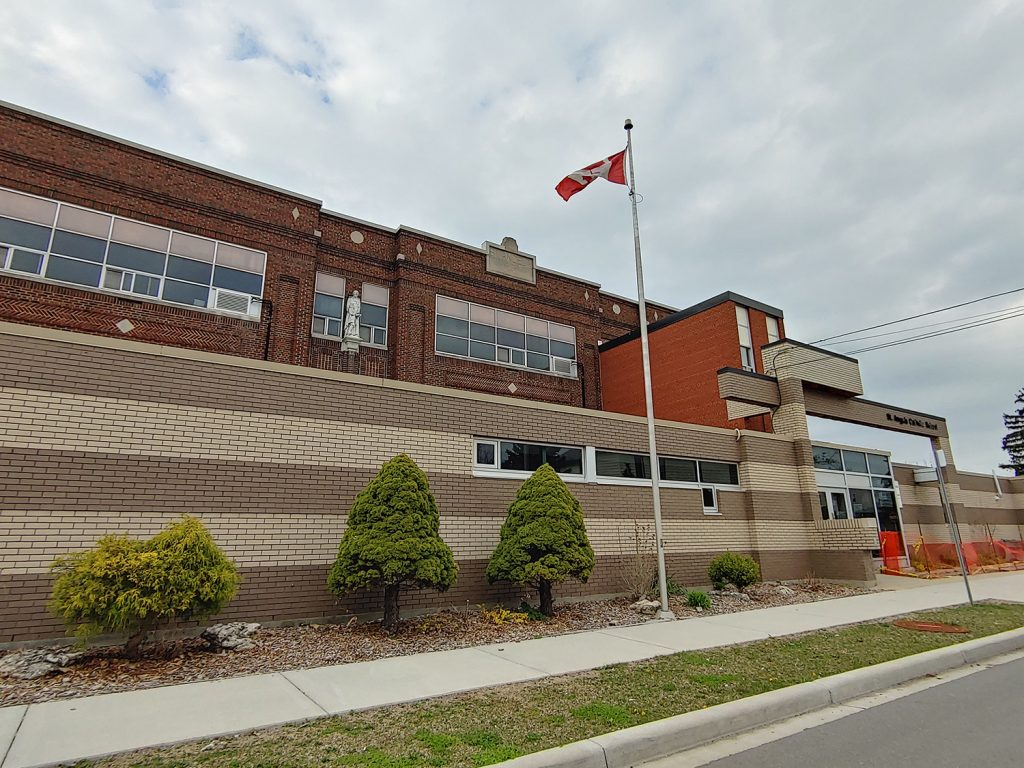 The separate school board has never seen to be particularly fond or respectful of its inventory of historic buildings. In all fairness the public board, for many years wasn't either, but there has been a steady and appreciated shift of attitudes at the public board since the John Campbell project.
While St. Angela school on Ellis just west of Parent, isn't new renovation project, it certainly isn't very sensitive to the historic property to the rear of the modern addition.
Looking at the facade above the modern renovation, elements of the historic property are still visible.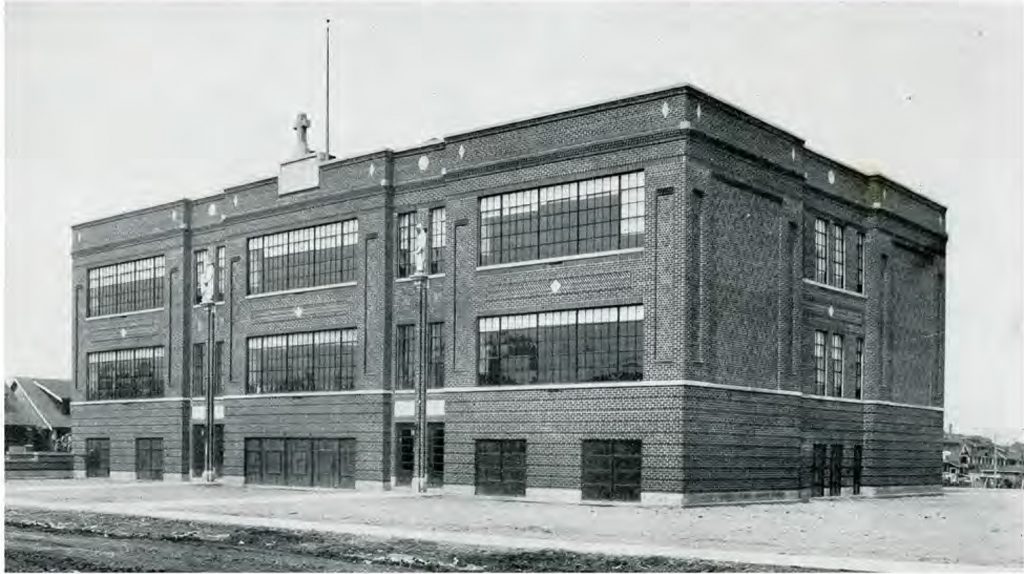 Originally built in 1925, and designed by architect Jacques & Allaster, the original building was a very attractive building. Unfortunately time hasn't been kind to this old school. At least it's a school in the urban core of the city that they haven't closed, so there's that going for it. It would be nice though to see more sensitive additions and renovations.