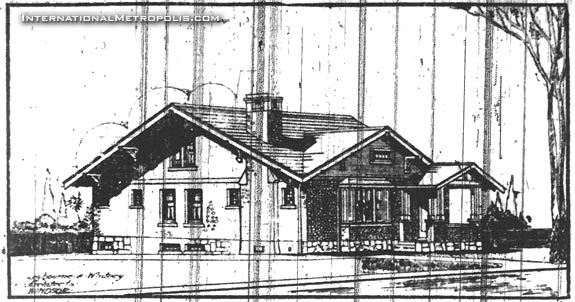 This rendering above appeared in the Evening Record, March 7, 1913.
This is a perspective drawing of the first cobblestone bungalow to be erected in Windsor. The gables of the second story will be of a dark pressed brick, with grey joints in contrast to the cobblestones, below which will be laid in dark cement mortar. The base course will be of hammer dressed field stones. The interior will be finished in oak with oak floors. One will pass from the entrance hall into a long, low beamed ceiling living room, with a cozy fireplace at the end. The dining room opening from this room will have paneled walls and a bay window with a window seat. In addition to the above there will be a sun parlor, a bed room, bath room and kitchen on the first floor, with two bedrooms, a sewing room, and sleeping porch on the second floor. The bath room will have a white enameled tile floor and tile walls and fitted complete, including a shower bath. All interior fittings, book cases, window seats, wardrobes, etc., have been especially designed to harmonize with the entire building. Leybourne & Whitney are the architects.
Despite the description, the article gave no clue to the location… However something about the drawing looked familiar to me…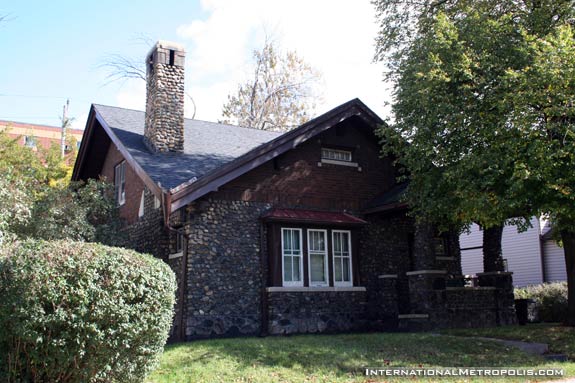 Here she is, still standing at 462 Church St. According to the 1919 City Directory, the house was owned by Harold H. Boulton. He owned a wholesale grocery business at the corner of Church and University Ave. By 1937 the building on University was being used as furniture storage. The site is today a parking lot…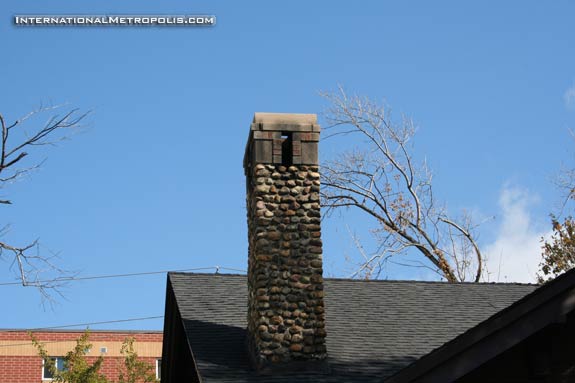 Unique detailing in the cobblestone chimney…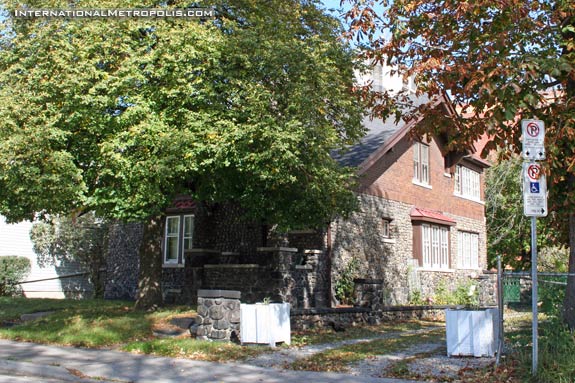 Interesting to note the small cobblestone wall on the south side of the property. Given all the detailing, there was a lot of thought put into the design of this house. It's nice to see it's survived until today.
I wonder what the interior is like, and how many of those features described in the article have survive through the years…