Sticking in Walkerville again today, and still on Chilver for the third time in last two weeks…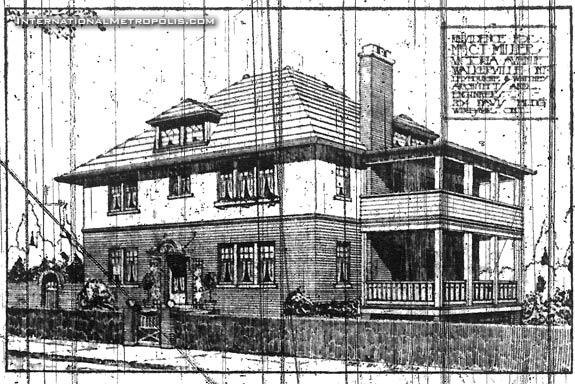 Today is the house that was designed for Mr. Charles T. Miller, the secretary treasurer of the Canadian Bridge Company. It was designed by Windsor architects Leybourne & Whitney.
Photo above from 1913, shortly after construction.
Sometimes, like yesterday, you track down a house and it's virtually unchanged…
Other times, you're not so lucky… Amazingly renovations over the years, have rendered this house almost unrecognizable to the original.
Sometimes you win, sometimes you lose, sometimes it's Windsor.
Interesting to note that the two story porch has survived all these years (with slight modifications, of course).