Driving out along Tecumseh Road East, at Rossini, you may have noticed them before, or you may not have. At the entrance to this planned community, stands large brick "gates".
This ad ran in the Border Cities Star, March 3, 1923: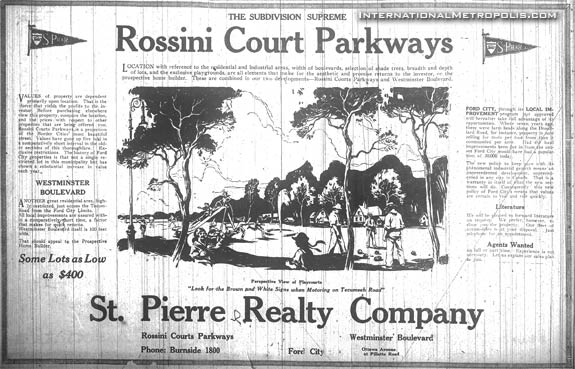 Make sure you "look for the Brown and White signs when Motoring on Tecumseh Rd." 🙂
No sign of the "playcourts" though…
Along Tecumseh Road there are brick entrances to the subdivision.
These two flank each side of Rossini at Tecumseh.
There are also single piers on both the streets east and west of Rossini, Tourangeau and Bernard.
How these managed to survive all these years is beyond me. Note the one on Tourangeau is built into the edge of a parking lot.
Here's a sample of some of the houses…
This one is interesting…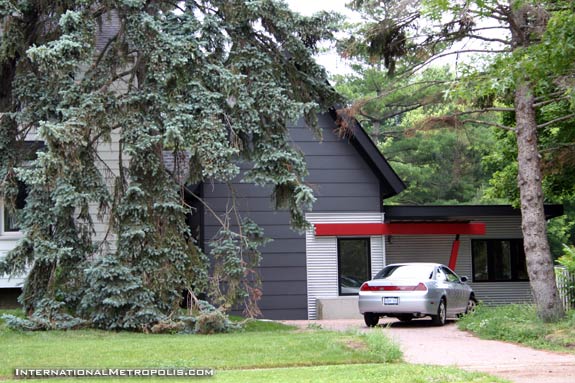 … because of the addition someone built on the north side!

[EDIT] As requested, here's a link to a copy of the ad you can read….