Continuing along with the look at old Subdivision, we head out to Riverside today.
From the Border Cities Star – June 14, 1924: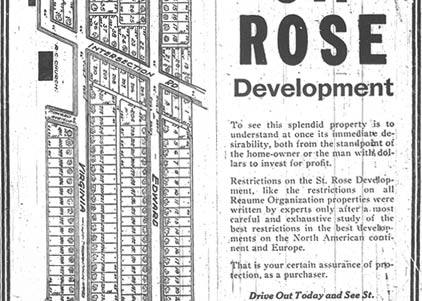 Another ad that ran on June 12, 1924, featured these photos:
Sadly, a drive out there didn't unveil any houses to me that looked to be from the mid 1920's. Other than the Chruch, and the school that is long gone, it doesn't appear that too much was built out there at the time.
Windsor's history is one of grand plans, and massive deveolpoments that never came to be.