To the corner of Jefferson & Newport for today's Photo Du Jour.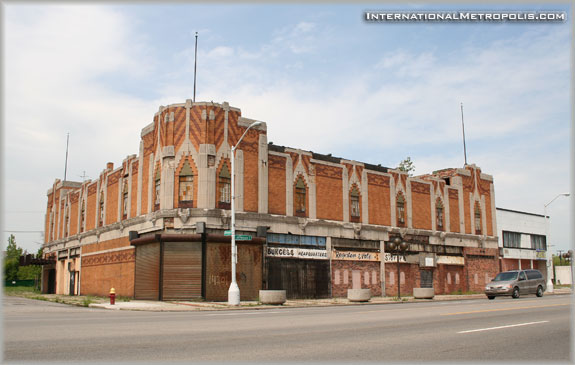 Built in 1929 and designed by one of Detroit's most important Art Deco architects, Charles N. Agree. Agree also designed the Belcrest & Whittier Hotels, as well as the Grande Ballroom, he also designed many movie theaters, many of which are now demolished, like the Westown & Hollywood, while some like Harpo's survive.
This building is a prime example of the Mayan Revival style of Art Deco.
Sadly this Historic Site, is vacant and in serious disrepair.
It appears that there is a large opening on the east end of the building, that is likely sealing its fate.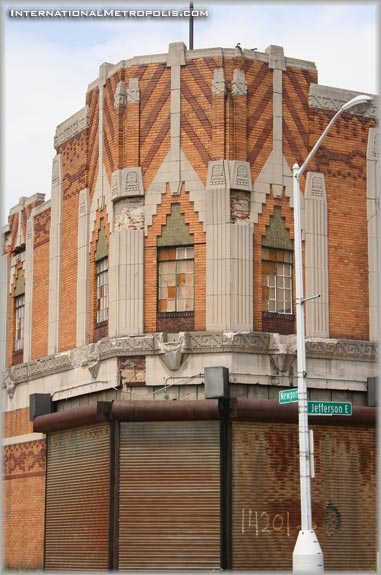 The building that hosted so many big stars like Cab Calloway, The Dorsey Brothers and Duke Ellington, sits forgotten and crumbling.