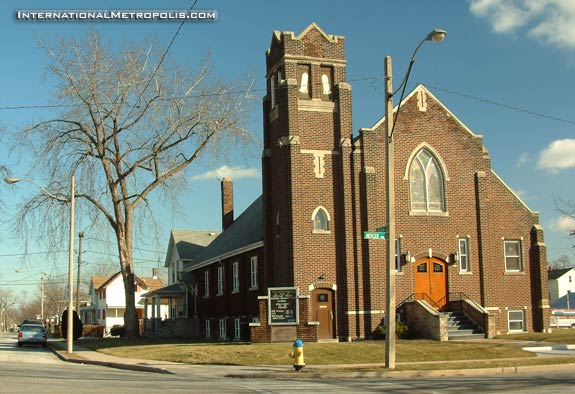 Back in February 2008, we took a look at the First Baptist church at the corner of Mercer & Tuscarora in downtown Windsor.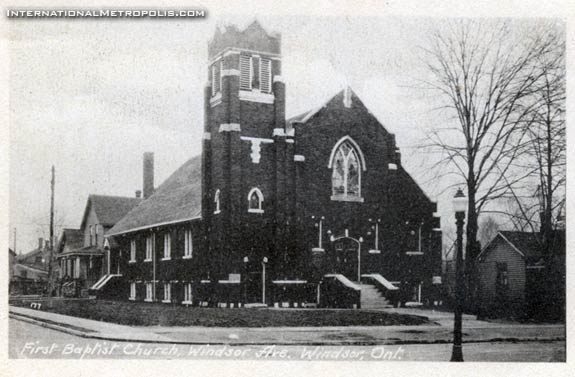 At the time, I had said that I knew little about the building's history. A little research this year, has uncovered a bit more.
From the Evening Record, May 17, 1915:
The above is a perspective of the new First Baptist Church to be erected at Mercer and Tuscarora. The church will be constructed of rough pressed brick with the exterior of a gigantic design and will cost $12,000. In the interior will be extensive balconies for the public and choir. It is planned to lay the corner stone on May 24, at which ceremony the pastor, Rev. Chas. Wells, will preside. Leybourne & Sewell are the architects, while the general contract for the erection has been given to Lambert & Braithwaite.
Leybourne & Sewell were the successors to the firm of Leybourne & Whitney who we saw a few times earlier this year looking at several of their buildings.
Have a safe weekend everyone, we'll see you back here Monday.
____________________________________________________________________________________________