Located at the corner of Park & Victoria in Downtown Windsor, St. Andrew's was built in 1895.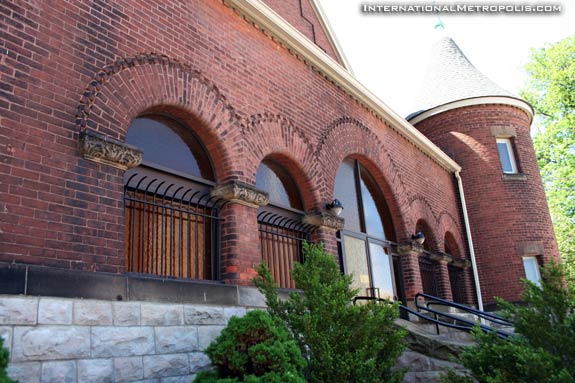 Designed in the Romanesque Revival style which was all the style for the 1890's, the building is a great example of the style of architecture. This entrance was originally open to the elements, much like a front porch.
According to Wikipedia:
The congregation dates back to 1857, and at one time, was the largest congregation by membership within the Presbyterian Church in Canada
The building bears two cornerstones. The first church was built on the corner of Park & Victoria in 1883. March 16, 1895, a fire broke out and burned that church to the ground. The present structure was erected in 1895 to replace that one.
The church took part in Doors Open back in 2004, sadly this is one of my only photos that turned out that day (sorry the old camera wasn't the best…).
A post card of the church that was postmarked 1907. If you look, you can see the front entrance along Park Street without the windows and doors in the arches.
The building was designed by Detroit Architects Spier & Rohns. Above is a photo from the University of Michigan collection. See the full sized photo by clicking here.
___________________________________________________________________________________________