Car # 95 – Again, a very specific car. Snow clearance?
Car # 198 – Freight car
Another one marked # 198. Same car as above? Or did they some how use the same number twice?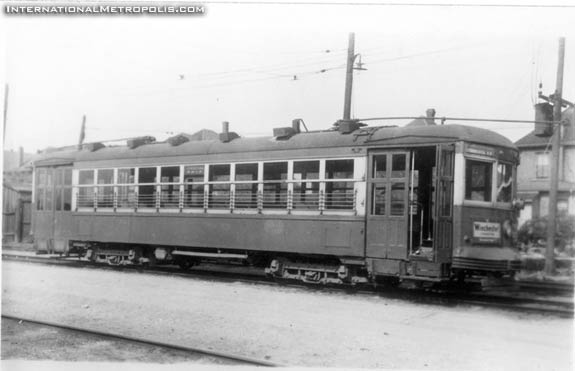 Car # 301 on London St. – Photo from April 25, 1938 – The S.W. & A. must have made a mint off of Winchester Cigarettes. Seems like they had an ad on ever car at one point…
Car # 301 – Photo from August, 1937.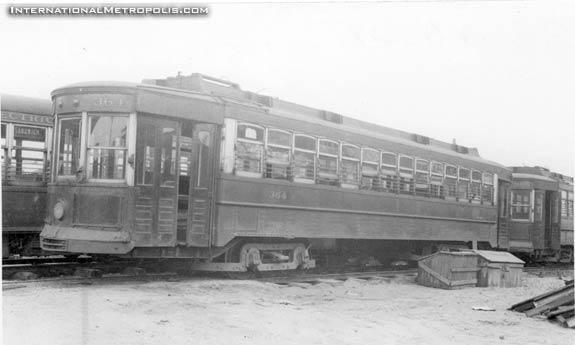 Car # 364 – This photo is noted as being on the scrap line.
Car # 374 – Photo taken as the car is northbound on Ouellette, just approaching the Wyandotte St. intersection. A corner of the Douglas Building is visible on the right.