Over the past several years, I have slowly watched the deterioration of the William Livingstone House on Eliot St. in Brush Park.
The photo above (from The Buildings Of Detroit, by W. H. Ferry) shows the home in better days.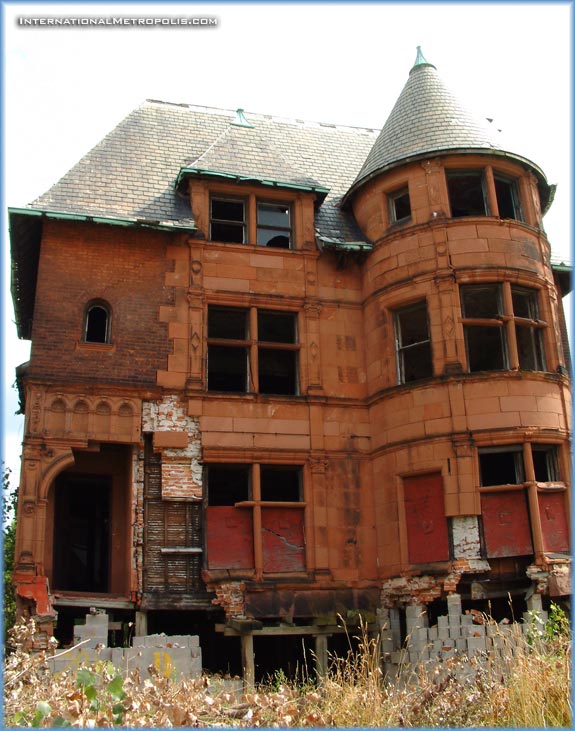 Here it is in August 2002. The turret hardly has any slump, and the Terra-cotta around the doorway is still largely intact.
June 2003, things are starting to go south for the house. The facing on the turret has started to shift and slump. Also the entire terra-cotta doorway surround is now missing. Also a small stress crack has become visible around the small window above the door.
February 2005. Plywood has appeared to cover the windows, but a hole has developed in the roof, and the stress cracks have spread. Metal banding has also made an appearance in an attempt to secure the facade of the building to the structure.
August 2005, the slump is a little worse and the hole is still in the roof unrepaired.
December 2005, the slump worsens. The plywood has popped out of the second floor windows due to the slump. Also some more stone facing has fallen off the main floor turret.
Slumpy's slumping hard these days, and I'm still not convinced she'll make it to spring without dumping her facade.
I'm sure both Mason & Rice who designed this beauty in 1893 are spinning in their graves.
Slump on!