Welcome back everyone, and Happy New Year to you all! I hope everyone had a safe and happy holiday season. After a bit of time to recharge the batteries here at IM world headquarters, we're glad to be back for another year with you all, looking at our rich history here in the Windsor area.
For many years back in the earlier days of the 1900s, there had always been dreams of a underwater tunnel to connect downtown Windsor & Detroit. Above is a proposal that was made in June 1918. Designed by Frederick J Kolb and William Adams, engineer, this plan called for terminal buildings on each end with elevators brining cars & pedestrians down to the road level under the river.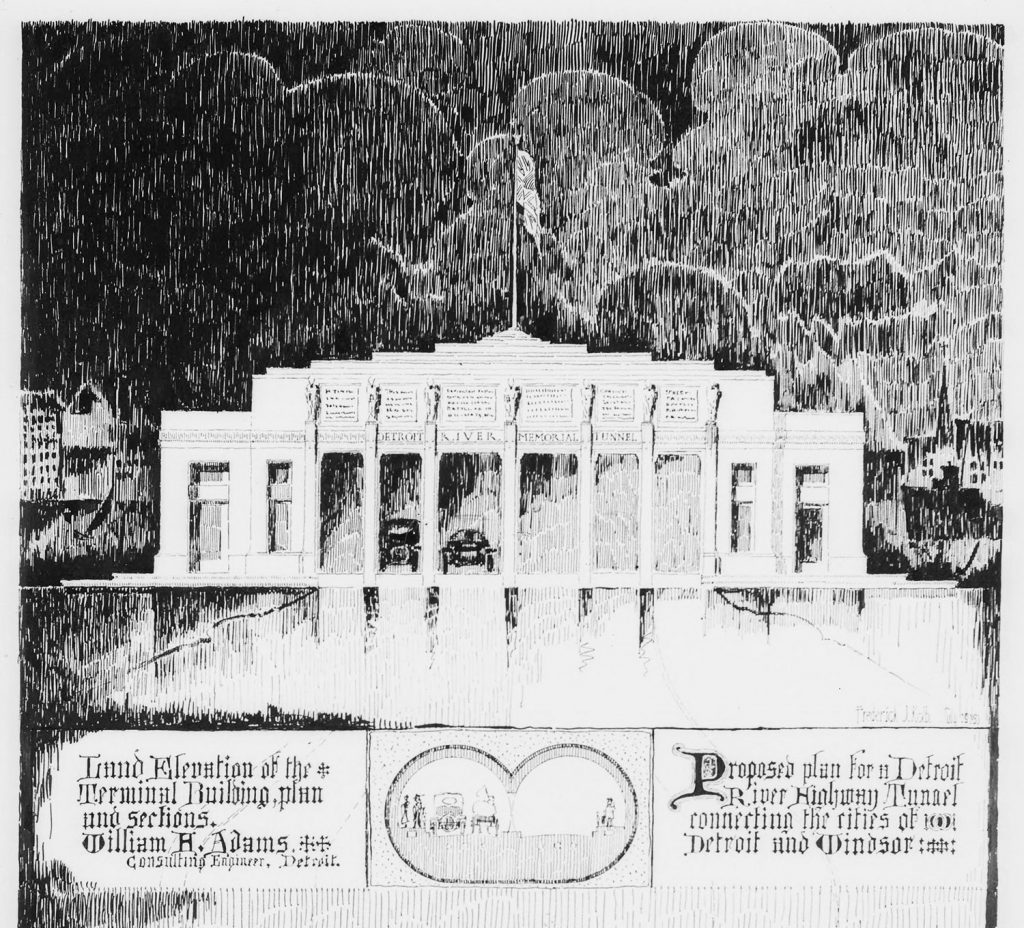 At the end of WWI there was a large movement where civic buildings were named in honour of the fallen. This would have been the Detroit River Memorial Tunnel. As you can see here the terminal building would have had six elevators. A cross section of the tube is visible showing two lanes for cars in each direction with pedestrian walkways.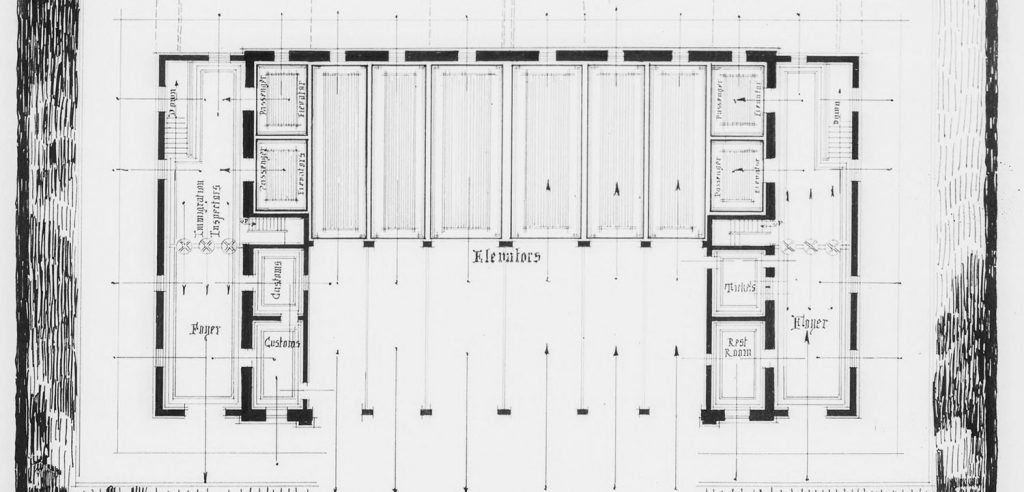 A floor plan of the terminal building.

A cross section showing the terminals and roadway tube.
It was an interesting proposal, and had it been built it would have not been large enough to handle future volumes. Would the tunnel we know today have still been built in 1930? I would think it probably wouldn't have been. I would suspect that a newer tunnel would have come along to replace this one, but maybe this one would have survived as a pedestrian only tunnel? Either way it was an interesting proposal and one more for the unbuilt files.