More of a heads up than a post today… but I thought that some readers may be interested in this, and some may even be able to attend.
On August 19, 1942, the ill fated raid on Dieppe took place. Of the 553 member of the Essex Scottish Regiment of Windsor who took part in the raid, only 51 were part of the evacuation back to England, two of which died from their wounds. The other 501 soldiers were either killed or captured as prisoners of war. The Essex Scottish sustained the highest level of losses of any assault group engaged in the raid.
A very detailed account of the history of the Dieppe Raid can be found here.
So, tomorrow at 12:30 pm, if you're free make your way to Dieppe Park for the unveiling of the Dieppe Memorial, an exact duplicate of one erected in Dieppe in 2006.

Credit: Library and Archives Canada / C-014171
Canadian prisoners of war being lead through Dieppe by German soldiers.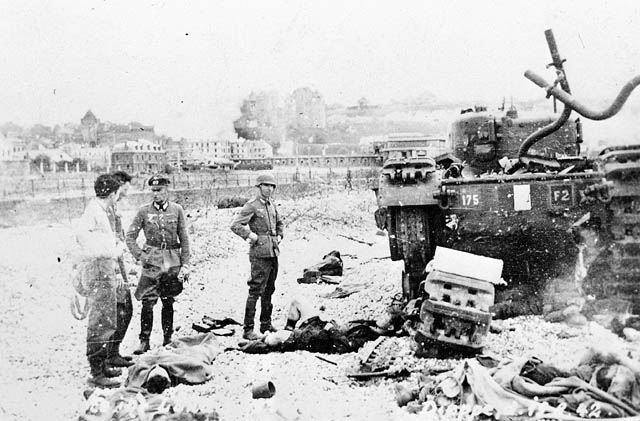 Library and Archives Canada / C-017293
German Officers standing on Dieppe beach among Canadian dead and wounded
So don't forget our vets. If you can try and make it down.
_____________________________________________________________________________________________________