Today's post features a look at the Giles Boulevard United Church, built in 1923
Sent along by regular reader Kathyrn, are these scans from a fund raising brochure from 1959.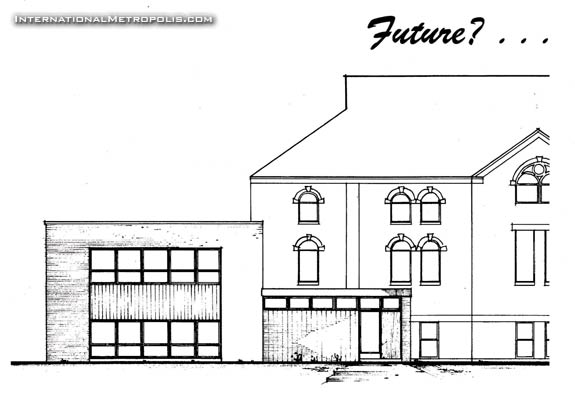 The brochure was prepared to help raise funds for a new Christian Education Building to be built on the back side of the church.
Note the frame building in the middle picture on the left hand side.
Eventually, the funds were raised and the addition built, however it ended up smaller and with a different orientation than originally planned…
Anyone out there with any memories of the building (which is now a daycare I believe) or the church itself?
________________________________________________________________________________________________________