From the May 24, 1928 Border Cities Star
The plan was to build this Ford City Fire Station on Drouillard Road, opposite Demming Ave.
As you can see on the 1937 map, there was a lumber yard on Drouillard, opposite Demming Ave.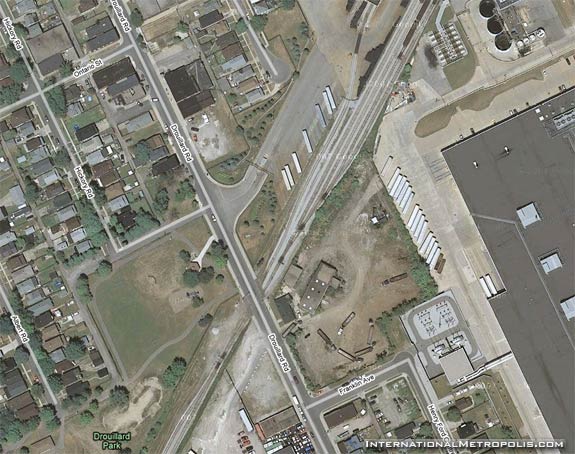 Today Demming Ave. doesn't even exist.
I guess the referendum to accept the by-law to borrow the money to build the fire hall failed at the ballot in 1928. Another part of Windsor's unbuilt past.