Photo from the Border Cities Star -Saturday, April 27, 1929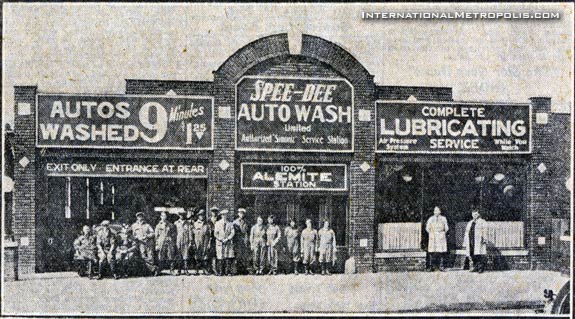 The new plant of Spee-Dee Auto Wash Limited, on Langlois avenue at Wyandotte street, which is equipped and staffed to give a complete car wash in nine minutes, and is also authorized Simoniz and Alemite service station.
I wish I could get a 9 minute car wash for a $1.25. 🙂
Today that won't even begin to cover your Enwin sewer surcharges. Times sure have changed.
I'm not sure exactly where this was at Langlois & Wyandotte. However there is still a car was on Langlois, just south of Wyandotte. I wonder if this was on the same site?