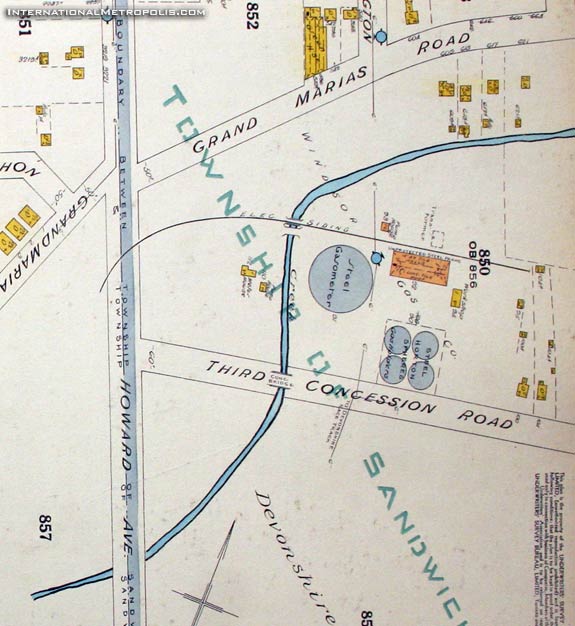 In the days before E.C. Row ran though the middle of the city, the Third Concession was the east-west road located along the present route. Parts of the old Third Concession still survive today as the North Service Road.
I have always wondered what the story was with the dead end section near Howard Ave. As you can see in the map above this part of the Third ended at Howard Ave.
When the Expressway was put in, the street was closed off and relegated to service road duty.
In the days prior to Union Gas, the Windsor Gas Co. occupied a huge chunk of the land north of the Third Concession. To this day Union Gas still has some pipelines on the property.
The map above makes reference to a "Concrete Bridge". There is still a bridge over the creek, although I'm not sure if it is the same one or not. Although the bridge on the map is shown as being smaller, than the road is wide, the maps weren't always 100% accurate. It also shows an electric rail siding going into the Gas Company. Any rail fans know anything about an electric railroad servicing the Gas Co. in the 1930s?
The main building of the Windsor Gas Co. is still standing, and is today used by Woodall Construction.