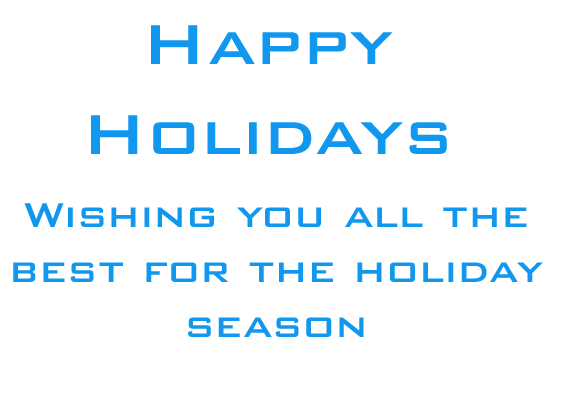 I just want to take this opportunity to wish all my readers a very happy holidays.
It is because of all of you, that this site is what it is. Thank you all.
I'm going to take a few days off, so be sure to check back in on Friday December 28th for the next post.