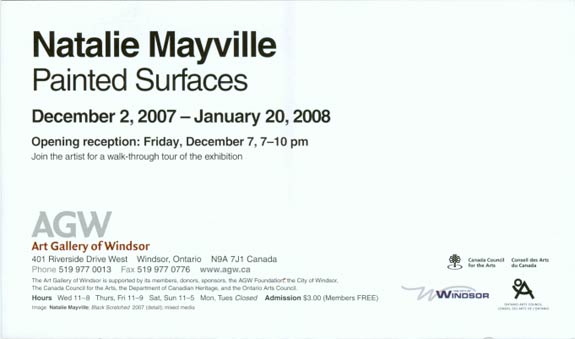 Windsor artist Natalie Mayville, (who I've mentionned before) has a show that's recently opened at the Art Gallery. Worth Checking out.
While you're down there, check out Carl Zimmerman's show. It's all fantasy architecture. Photogrpahs he's taken of architectural models he's built. Both the models and photographs are on display. Very cool.
Check it out, and support your local art scene.