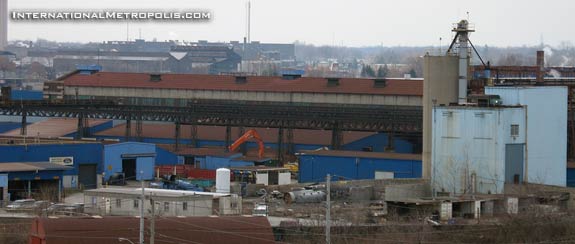 Regular reader Darren, sends along this photo noting that it appears that Ford Motor Company has sent the building eaters in to start work on the Foundry.
Note in this crop there are two of them, the orange one on the left and you can catch a glimpse of the yellow one on the right. Thanks for the heads up Darren!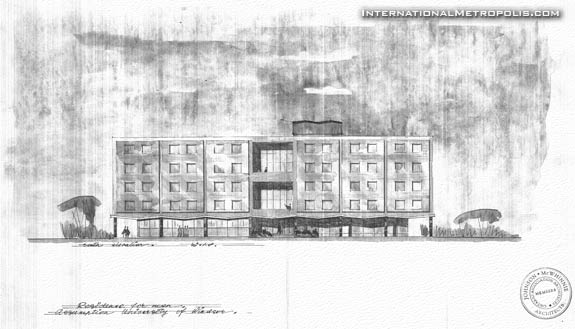 Last but not least, a rendering from Johnson McWhinnie, showing the elevation of Cody Hall, which we covered yesterday.
As you can see below there are a few differences between the planned structure and the final result. Most notably the grey columns on the main floor are much thicker and more obrtusive to the sightlines of the building. If it had been built as imagined, I think it would be a much nicer building, with the vistas across the base. Next time I speak with Doug Johnson, I'll ask him if he rembers why the change occured.