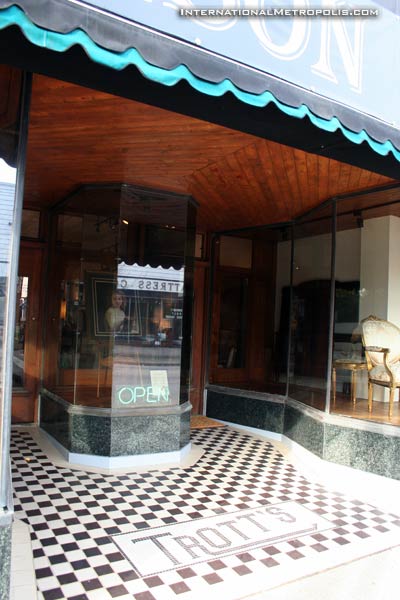 One of the most historic and intact commercial storefronts in the city is located at 1506 Wyandotte St. E. The Edwardian commercial building built in 1915, was originally a Trott's Shoes, and for many years was the home of Posteroptics.
The owners of Posteroptics retired last year, and the building was put of for sale. Every time a historic and intact storefront switches hands I cringe. Over the last several years many original storefronts along Ouellette Ave. downtown have been horribly remodeled, and many original historic elements of the storefronts were lost. In some cases the buildings were stuccoed over.
In many cases, the post renovation facades were unrecognizable. At one time the right side of this building looked like the left half. I was very happy to hear that the building was purchased by local heritage home owners, and would be reopened as an antique store, and kept in it's original condition.
Dan Imeson previously owned and operated the Imeson Collection in the Imperial Building just east of the Kildare House. After taking a few years off, it's great to see him return to Walkerville.