A few more from the Bernie Drouillard Collection. Thanks again to John and Bernie for digitizing and sharing some of this massive collection.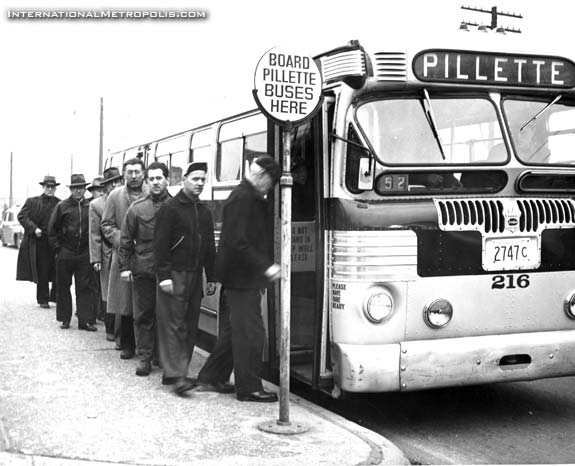 S.W. & A. # 216. Photo taken in 1951 at the Terminal at Tecumseh & Drouillard, across from Chrysler's Windsor Assembly Plant. Likely taken at shift change.
# 608 – Photo is dated December 1955. It was taken on University Ave. (then London St.) looking east. The late Heintzman Building is visible as is the Windsor Armouries to the rear. The Heintzman Building was demolished along with the orignal Palace Theatre in January 1986.