Back downstairs. The second floor in the front part of the terminal was only for Greyhound drivers. Transit Windsor drivers had a separate section at the back.
The now empty waiting room.
A strange little arched doorway.
Pay attention, Greyhound employees only…
The back room, looks like a cargo holding area.
Still some open seats in the restaurant.
It's tough to describe how much the restaurant area still stunk like grease. It was pretty gross.
Up these stairs leads to the Transit Windsor Drivers Lounge.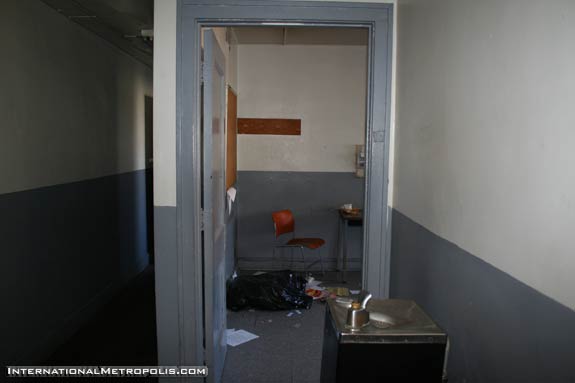 Through this door takes you into the lounge.
An interesting arch splits the lounge in two.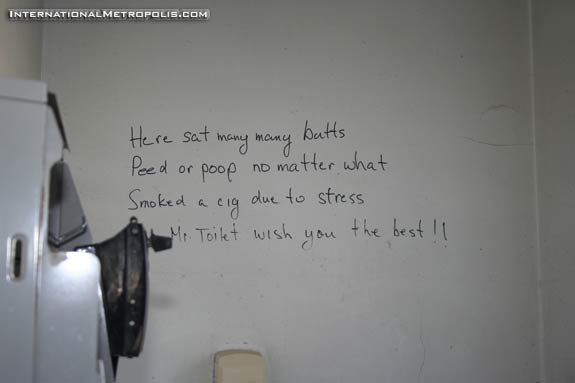 Finally a parting ode to the toilet…
It seems rather wasteful and short sighted to have built the new bus station. For the amount of money spent on the new station I bet this station could have been restored back to the original look and modernized. For some reason the decision makers in this city always seem to equate newest to best. I guess it's the same reason we're getting a new Home Depot and Future Shop 2.5 km from where they are currently located. Sooner or later we're going to pay for all this reckless sprawl.