Few few years back, I came across and old photo album for sale that was full of photos from around the Great Lakes. It's full of photos from Belle Isle, Boblo, Buffalo, Detroit, Grayling, Lewiston, Montreal, Niagara Falls, Ottawa, Put-in-Bay, Toronto and Windsor. All from 1920 & 1921. It's a great historical record, and I had the Windsor Photos online many years ago. For all the new readers, here we are. A tour through Windsor 1920. Part II will follow tomorrow. Captions are as they appear in the album.
Heintzman & Co. (Pianos)
St. Alphonsus Nunnery (my correction -> St Mary's Academy)
Pitt St. looking east.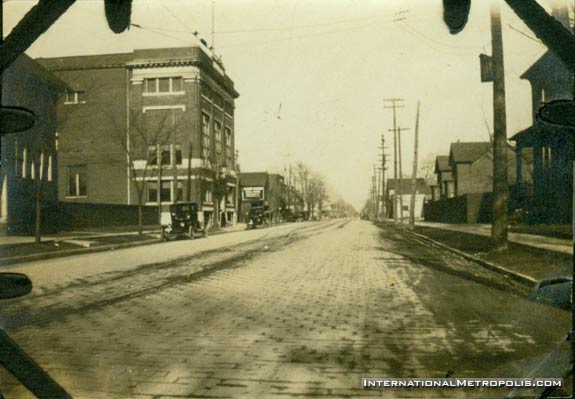 Wyandotte St. looking E. from Ouellette Ave.
Windsor Collegiate Institute
Windsor Collegiate Institute Annex
Windsor Ave., as seen from City Hall. All Saints Church (right)
—————————————————————–
PS – It's election day today. Don't forget to go vote!