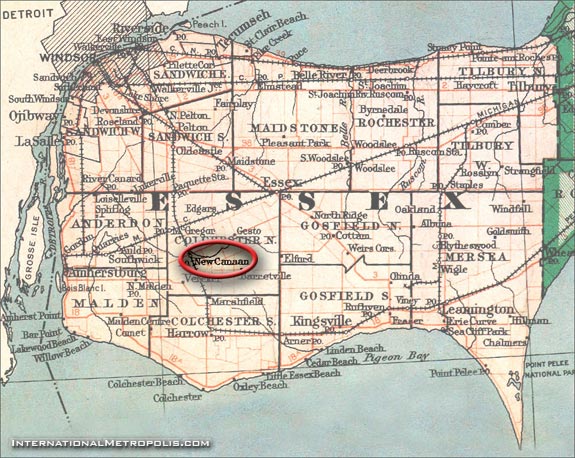 Today we head out to the middle of the county, to another point on the map. Behold New Canaan!
It was a little disappointing to head to such a biblically named locale, and not even find a church. This view is looking over the River Canard River Bridge towards downtown.
48 years of service for this bridge. Eugene Whelan, long time local politician of the red kind, was the chairman of the Road Committee back in 1959.
The greenway now occupies the former C&O railway line, creating a trail from Lake Erie to Highway #3 & Walker Road. The railroad crossing signs have been replaced with bicycle crossing signs.
The scar of the level crossing is still visible in the road.
Looking north along the old rail line.
An old railway bridge has been refurbished.
One of the few houses in the area. One of the proud New Canaanites!
Another little mystery settlement from the map ends in disappointment.