To see our slumping Tigers play.

The LAAOA (Los Angeles Angels of Anaheim – Dumbest name of all time) were the opponents, with Tiger Killer Kelvim Escobar pitching for the Angels. Going into last nights game, in 7 career starts against the Tigers with the Blue Jays and Angels, Escobar was 6-0.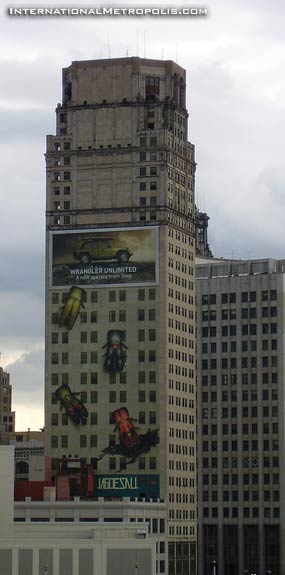 A view of the new ad on the side of the Broderick Tower. I still like it better than the Whales. WTF does a whale have to do with Detroit?
Escobar's mastery holds up. He allows only one run over eight innings, as the Tigers fall 2-1. The Tigers have lost 2 straight and are 3-7 in their last 10. Hopefully the crappy Mariners will be the antidote to losing.