Well the demolition derby has begun for 2006. The first victim? The old Motown complex on Woodward.
The closest building was the Donovan Building, with the shorter building to the rear the Sanders building.
The Sanders building came down yesterday as seen here.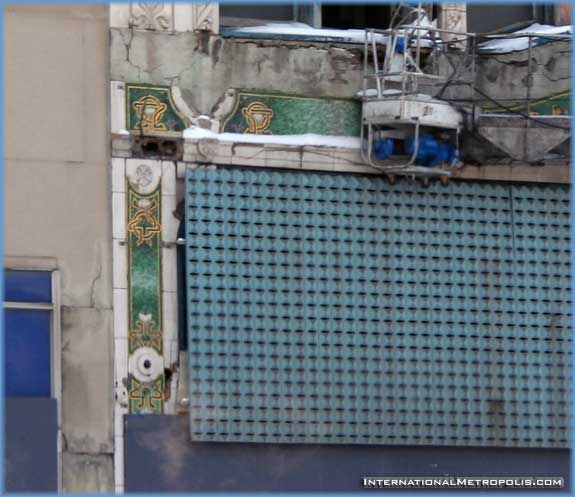 At least the mosaic glass tilework done by Louis C. Tiffany was salvaged prior to demolition.
The Donovan portion is supposed to come down today. Both buildings have been vacant since Motown records up and left to head to LA. At least they will be a nice parking lot when done.