Located on the north west corner of Wyandotte Street West and Partington Avenue, 2000 Wyandotte Street West was a Pond's Drug Store location when this photo was taken in November 1957. These photographs offer a neat view into the inside of some businesses in the late 50s and early 60s.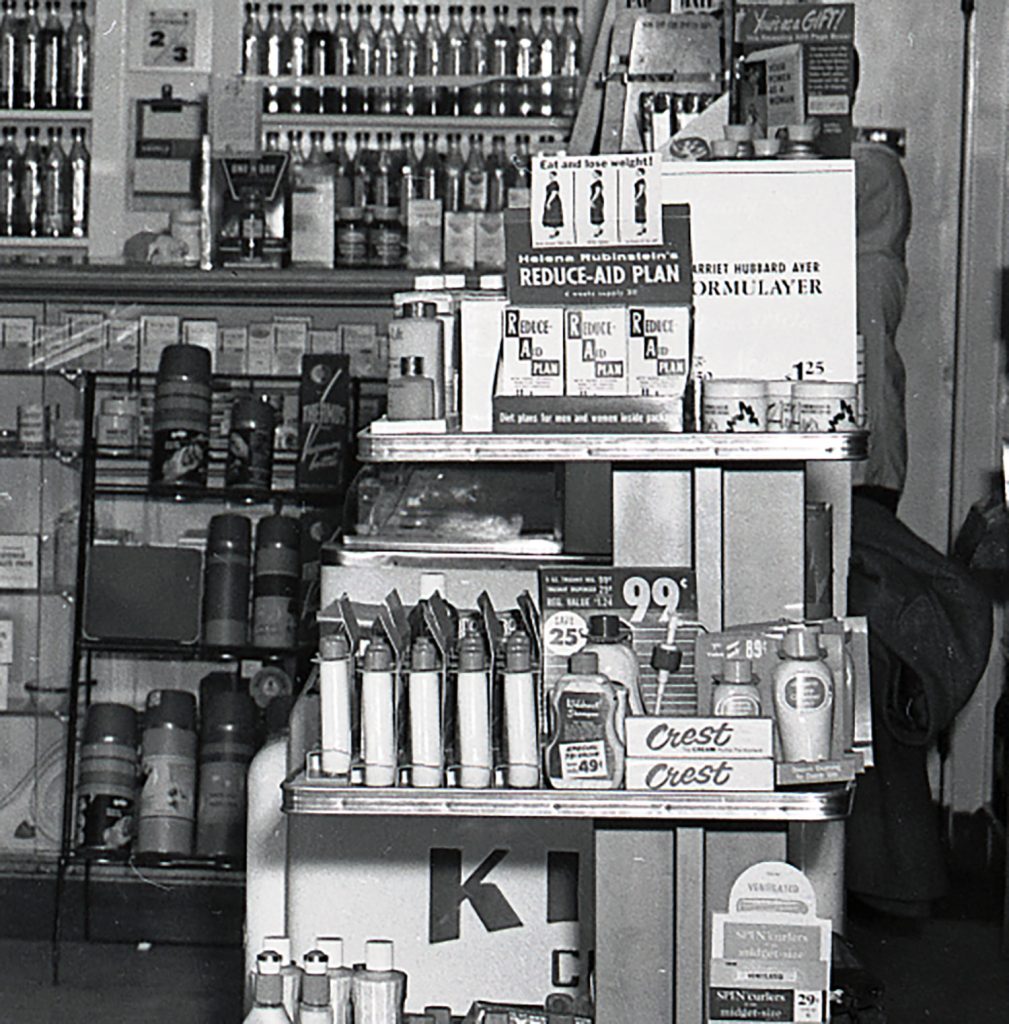 This small display offers, some of the latest fad diet pills as well as the still familiar Crest Toothpaste.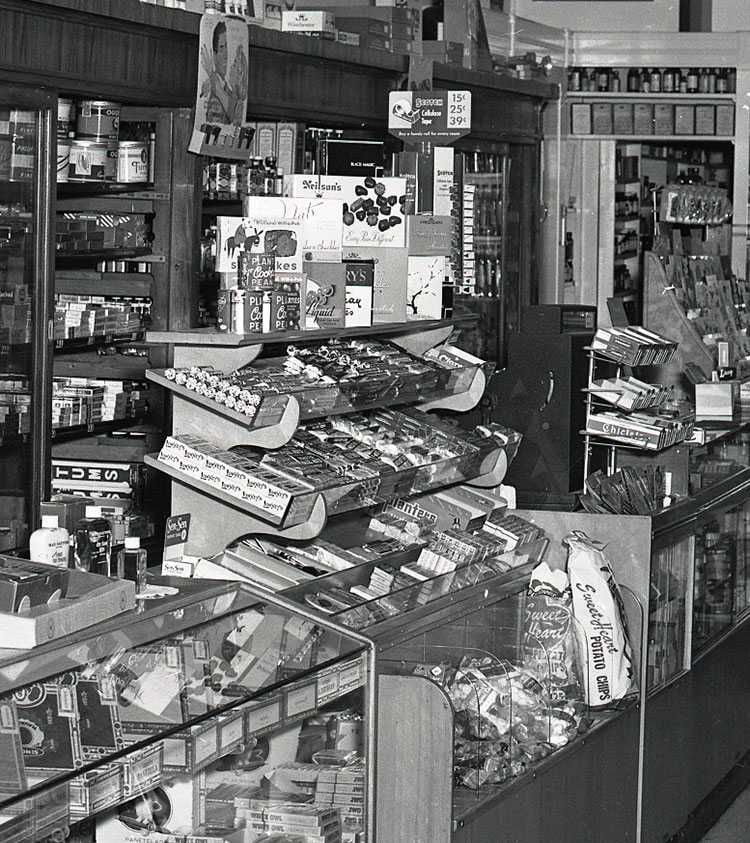 The checkout area offers a full display of candy, gum and chips. Not much has changed at the till in the last 70 years….