This building on the north west corner of Wyandotte and Gladstone was built in 1921, and designed by Windsor architect Gilbert Jacques. It was built for the A. Minto & Co as their new store. The Minto store opened in this location on August 27, 1921, moving from their previous location on Sandwich Street.
They advertised themselves as "The Border Cities Oldest China Store", dealing in glassware, china, tea and coffee. The A. Minto & Co. was established in 1889 and operated through 1966. By 1968 the building had become the home of an H&R Block branch. Since then then over the last 15-20 years it has been home to various small businesses.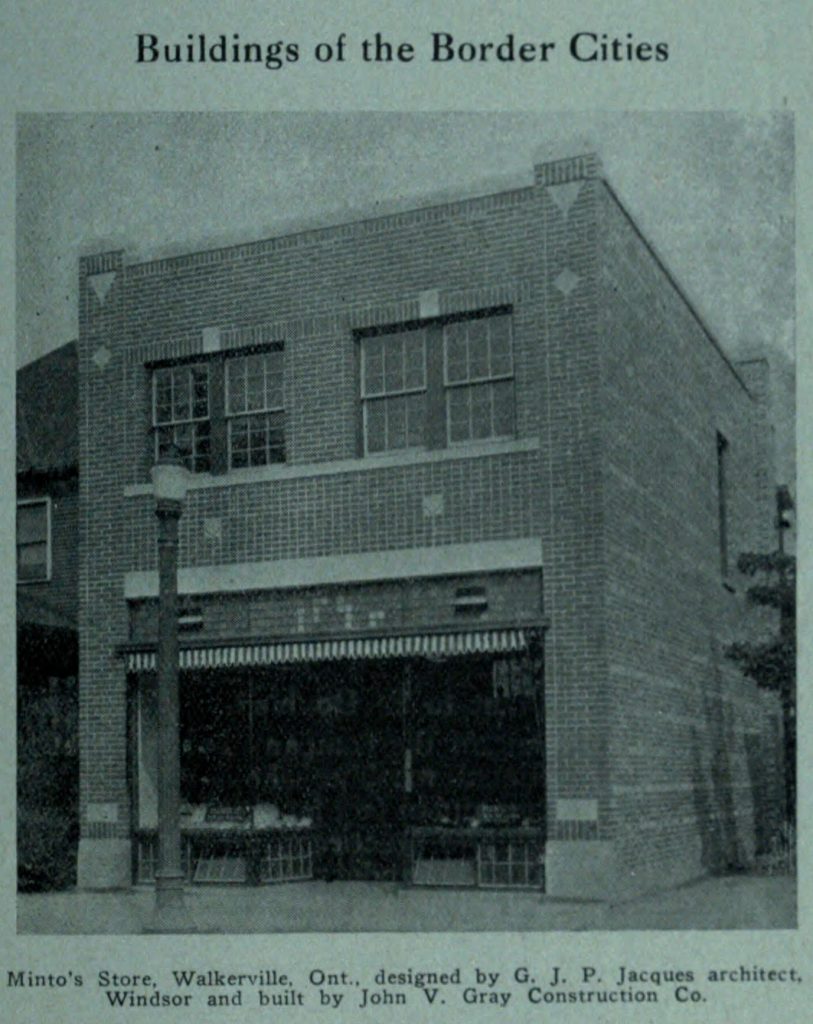 All things considered, over the last century, this one has survived pretty well.