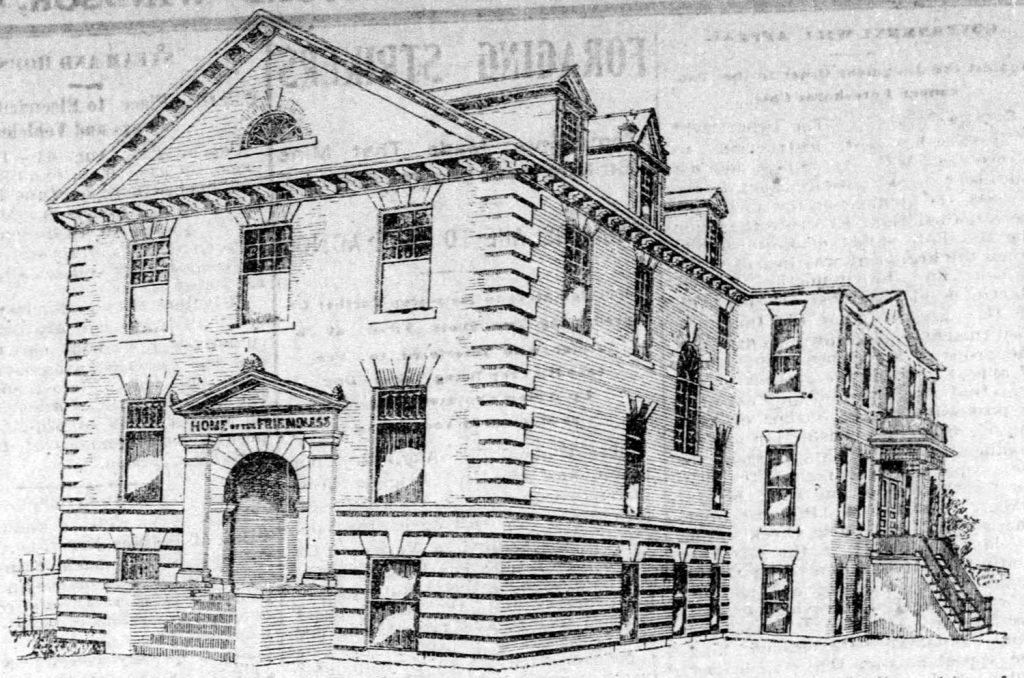 From the Evening Record – August 12, 1902
Above is shown a rendering from 1902, of the new wing facing Wyandotte Street, of the Home of the Friendless. The Home of the Friendless was established in 1885 to provide shelter to older citizens who found themselves destitute. The building was located at Wyandotte & Mercer. The facility was eventually renamed The Homestead and was replaced by Huron Lodge in the early 1960s, when the building above was closed and demolished.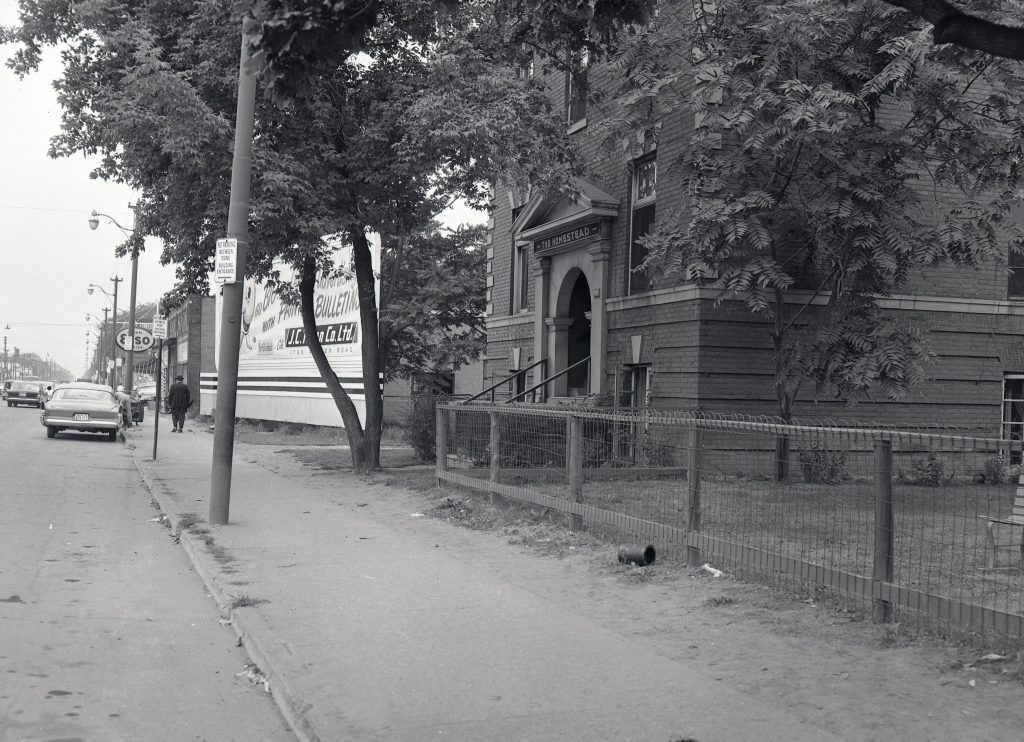 The image above shows the building in August, 1960 in the final few years before demolition. The building was demolished in late 1961, early 1962.