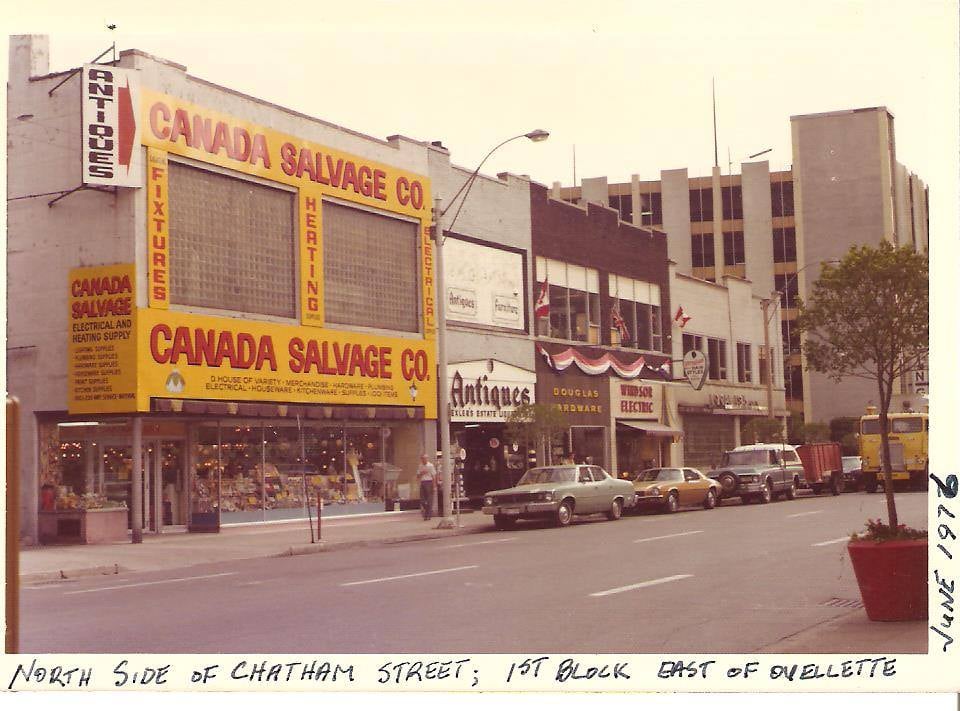 I can't seem to find in my notes, where the photo above came from. I suspect that someone sent it to me, but I am unable to locate the source of in my records, to give the correct credit. So if it came from you, and you've got the background on it, please email me a reminder, and I'll update the post.
Otherwise, we've got a great shot from June, 1976, looking east along Chatham Street towards the parking garage. Canada Salvage is at the forefront of this image. All these building (Canada Salvage to Windsor Electric) are all kind of merged together now, and look like one building from the street. The last building on the right before the parking garage became the Million Dollar Saloon for many years, and has been empty for sometime now.
A neat old shot of Chatham Street from the mid 1970s when downtown Windsor was still alive with retail options.