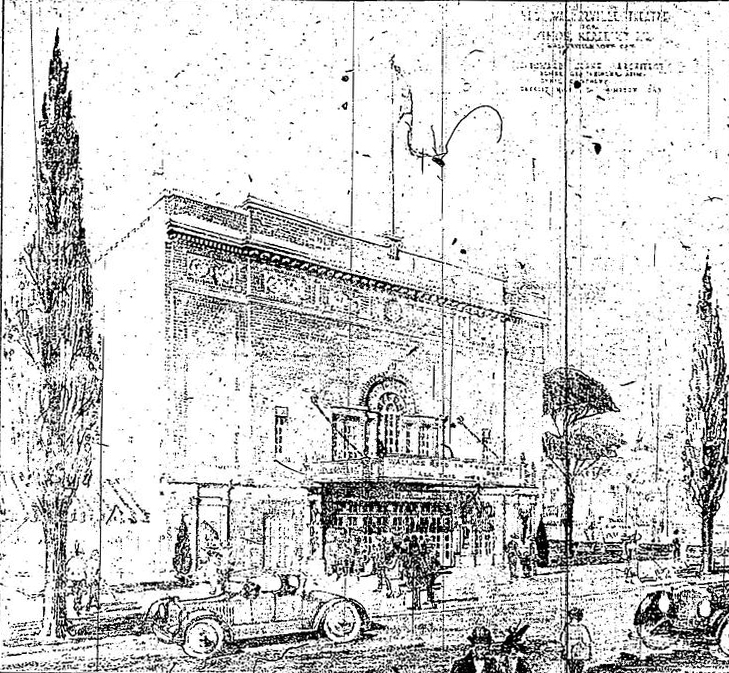 From the Border Cities Star – September 18, 1920
Walkerville's new $250,00 theatre, on Wyandotte Street which will be opened by the owner Simon Meretsky, on Monday. Only the highest class motion pictures and vaudeville will be shown at this fine "House of Comfort".
A nice rendering of the Walkerville Theatre. Still standing on Wyandotte Street, between Lincoln & Gladstone. When constructed, it was an oddity by the fact that it straddled the municipal boundary. The western half of the building was in Windsor, while the eastern half was located in Walkerville.
The theatre was designed by renowned theatre architect C. Howard Crane.Some of Crane's more well known Detroit commissions, include the State (now the Filmore Detroit) and Fox Theaters.