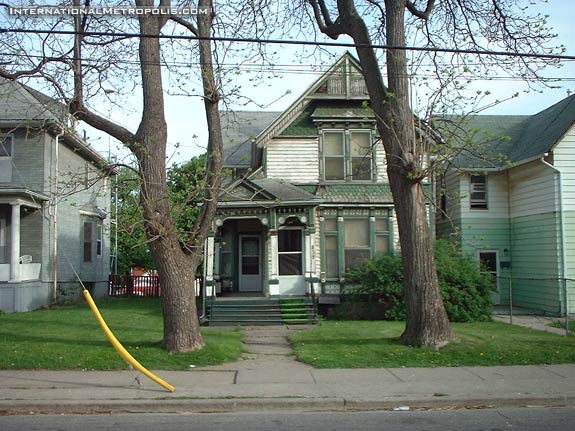 Back in 2001, I took a few shots of a great old house at 839 Assumption. Signs pointed to it being built about 1906, although I suspect it was about 10-15 years older. A well worn, old inner-city home.
It sold cheap in the summer of 2007….
It was horribly remodeled and turned into a rental property.
What was a great old house…
Became indistinguishable from many others around it.
Sadly last week a fire tore though the building, and it looks like the end of the road has arrived.
The neighbouring house has already been demolished…
But those twin trees flanking the sidewalk still remain at 839. I suspect they'll keep watch a long time over a pair of vacant lots.
Have a great weekend everyone. See you back here Monday.