The post Monday about the Ferry Dock, reminded me of this photo that was posted a long time ago, to the first version of the website, long before it was in today's Blog format.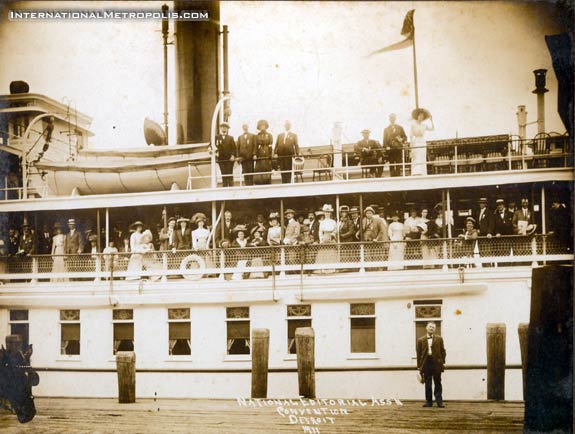 The Pleasure was built in 1894, and worked for the Detroit & Windsor Ferry Company.
As you can see in this photo, the boat was the setting for this photo from 1911 for the National Editorial Association Convention in Detroit. Note the stained/leaded glass windows.
Great detail in these old photos…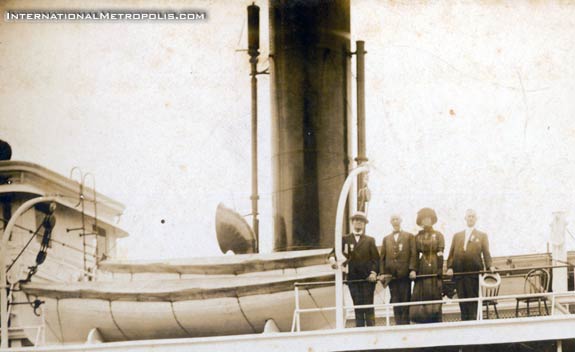 A few people riding on the top deck near the funnel…
I think the Pleasure along with her sister ship the Promise, also did occasional duty to Boblo as well in the early days…
_____________________________________________________________________________________________________________________