The other week, I was out with Darren from Photo404, and he took me to the University Ave. underpass.
The area is littered with broken glass, so if you head in on two wheels, be sure to walk your bike in to avoid any flats. It is accessible from the riverfront trail heading under Riverside Drive just west of the NFL playground.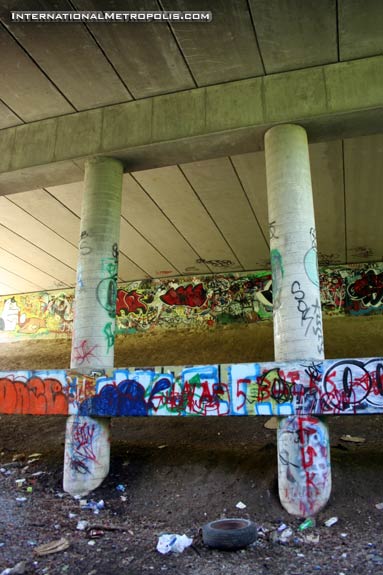 Sadly most of what is under there is just useless tagging, and there is very little interesting stuff to see.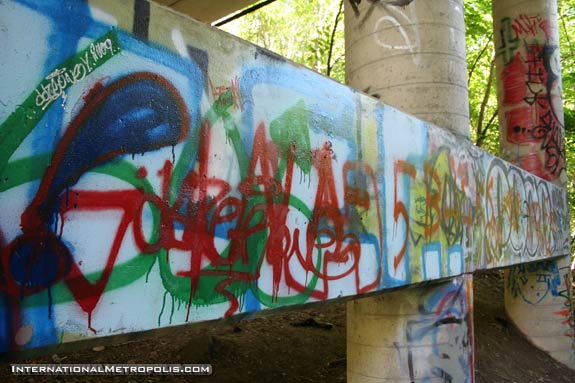 The Dequindre Rail Cut in Detroit, which is undergoing a rails to trails conversion, was once home to some amazing out of the way art. Visit two galleries at Detroityes.com Here -> Gallery 1 and Here -> Gallery 2.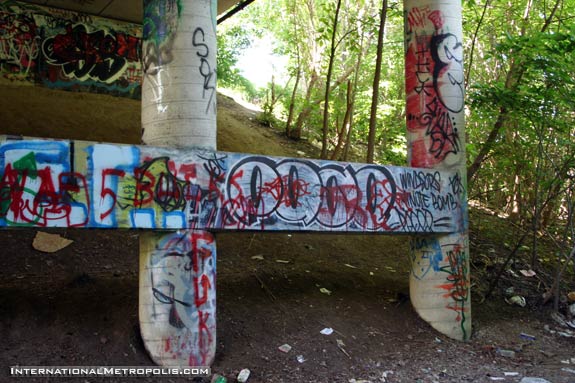 I wish if people were going to go to the trouble to paint down there, at least do something interesting…
This was the only piece down there that was impressive.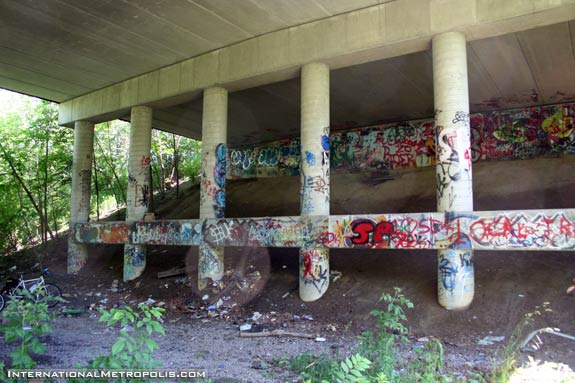 While I generally don't condone graffiti, in a place like this out of the way and out of sight, it is, in my opinion not as bad.
Hopefully, some more interesting work will show up there soon…Even the stuff at the 401 Pelton underpass in 2007 was better…