HAPPY EARTH DAY TO YOU…
HAPPY EARTH DAY TO YOU…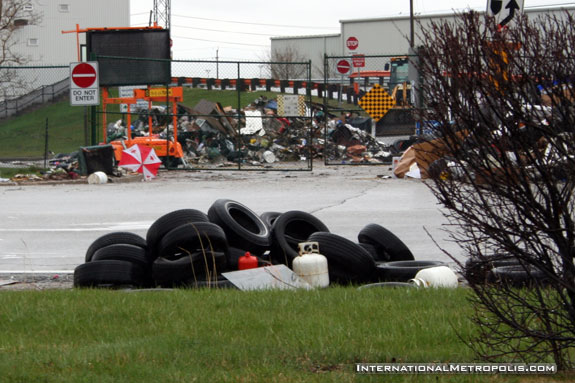 HAPPY EARTH DAY MOUNT FRANCIS…
HAPPY EARTH DAY TO YOU!
What a mess. There is no one involved in this strike who doesn't reek of garbage.
As someone who's been out of work since the end of 2008, I really find it hard to any sympathy for them at all. I would gladly take a job with them tomorrow at the reduced benefits the city offered. Times they are a changin' and the Windsor sense of entitlement needs to change too…
Maybe Windsor can be the next Naples!
I'll tell ya, if I was mayor, I'd privatize the garbage collection (along with parking enforcement)… It can be done, cheaper and more efficiently by the private sector. After listening to the call in show the other morning on AM800, it sure seems like they don't have public support on their side…