A few submissions from our eastside correspondents today, as we check in on the demolition at the Ford Foundry.
The first two comes from Darren, who has been supplying IM.com with an elevated view since the beginning of the demolition.

Photo taken July 21st

Photo taken July 21st
——————————————————————-
A few more from our other eastern correspondent Cpike:
Cpike's photos were taken on the 26th (Saturday).
Note the section that is left looks like a hut. A control room perhaps? Maybe one of the former employees can help us out here… You'll note that you can see this "hut" in the last of Darren's photos above.
It was receiving a steady stream of water… Obviously trying to keep something down…
Moments later the section was brought down…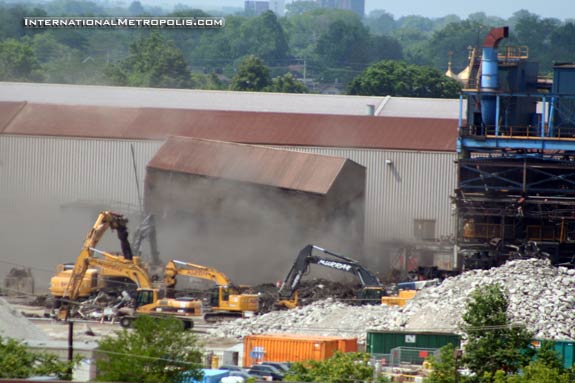 … And work resumes clearing the site.
Darren noted that they make quick work of loading the steel onto trucks and taking it off site.