On Friday over at Scaledown.ca, I got into a debate with someone about the state of downtown. Many others also argued with him, all with the same lack of success or resolution.
On Sunday (yesterday), I decided to head out and do a full walk around the area used as a playground/toilet weekly by the bar crowd, along with an associate. I wanted to see if it was as lousy as I was claiming. I looked around, and I couldn't find my "rose coloured" filter for my camera lens, so these photos might be what the mayor and other blind cheerleaders might consider "negative".
Sometimes the truth hurts.
The Building that housed "Ye Olde Steakhouse" is for sale. The 1st floor that housed the restaurant is vacant.
Looking right…
…and left. Nothing there.

* Photo from the collection of the Municipal Archives
This is what used to be there, only a decade ago, this block was a viable commercial strip with high occupancy.
Wolley Bulleys. Vacant and for lease.
"So let's put a mural in the parking lot of what used to be here before this was a parking lot". I hate to say it, but I think the core area has about reached the mural saturation point.
Vacancy door #1…
Vacancy door #2…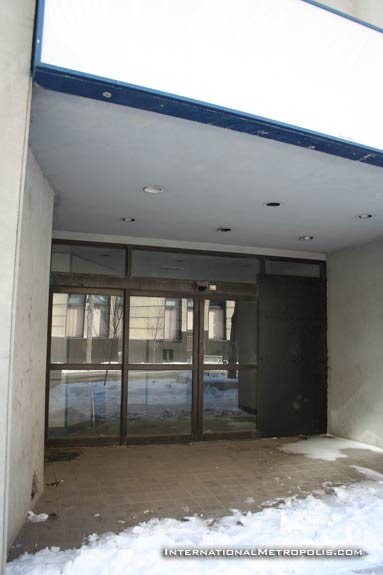 Or vacancy door #3?
The broken sign on this still operating business is shameful, and helps with the overall crappy look of downtown.

* Photo from the collection of the Municipal Archives
Here's how the block looked above in the 1970's.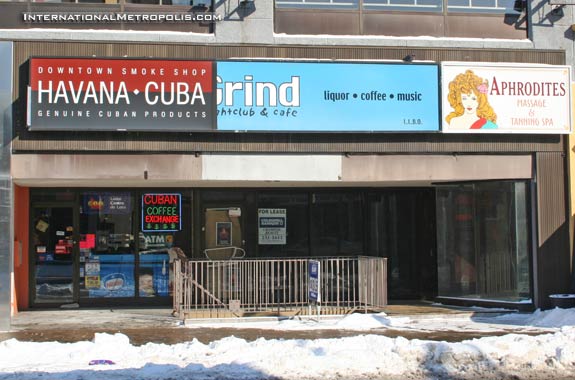 Convenience store, vacant coffee shop, and a rub n' tug. Great "amenities" on this block.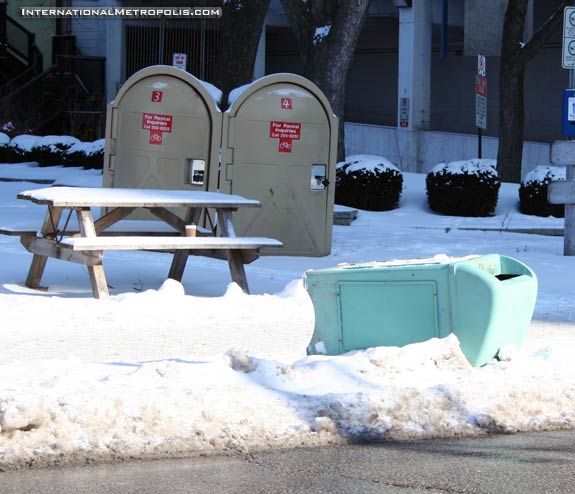 Just the results of a little harmless vandalism following a weekend of use as a playground/toilet, for those that don't live downtown.
More to come…