An FYI for tonight for anyone who's interested in checking out the inside of the Armouries. The Windsor Symphony is holding an open house to pitch their reuse idea.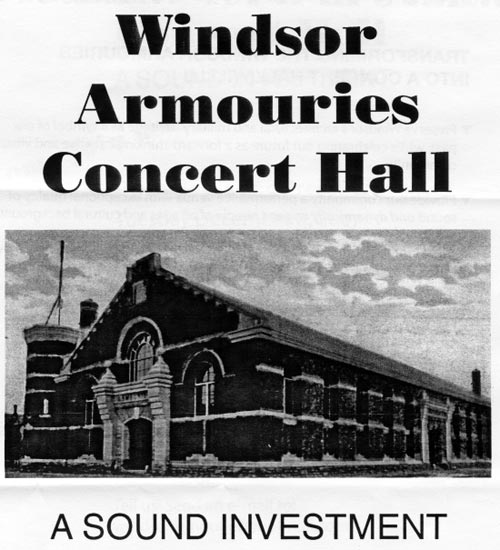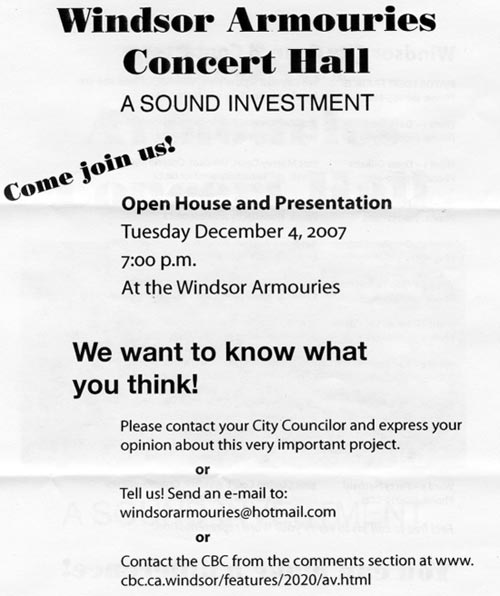 The now vacant Armouries are a designated building.
Built in 1900 it was designed by David Ewart, Chief Dominion Architect (from 1896 to 1914) of the department of public works for the Dominion of Canada. Ewart designed many government buildings across Canada. Ewart also designed the Sandwich Post Office as well.
It is an impressive space, and worth a visit if you have never seen the inside.
I'm not sure what to make of their plan, but I would rather see this kind of adaptive reuse that to let it sit empty.
This quote from Councilor Percy Hatfield sums up everything that is wrong with our current city council:
Ward 5 Coun. Percy Hatfield thinks it's a "fabulous idea," but not at a cost to city taxpayers.

"I'm sure the study will confirm it will be a wonderful concert hall," he said. "But it will probably cost $50 or $60 million to convert. I don't think there is an appetite from Windsor taxpayers to pay for a concert hall…. I can't support throwing tens of millions of dollars into a concert hall."
Yeah, but they can all get behind throwing $64 million of our tax dollars into an arena in a field behind a 40 year old auto parts factory on the fringe of the city. I for one would love to see that kind of investment made downtown, where the arena should be being built.