One of the buildings I've always wondered about was the former I.O.O.F. (International Order Of Oddfellows) hall at Wyandotte St. & Dufferin.
It was designed by Windsor architect J.C. Pennington c. 1915. The photo above comes from a postcard c. 1920.
This postcard view is postmarked 1916.
This is a shot from a photo album dated 1920. Looking east along Wyandotte St. from Ouellette.

From the WPL virtual exhibit: Some Assembly Required
The Hall also spent some time as the UAW Local 200 Headquarters, as seen in this photo from 1950.
The location of the hall can be seen in this 1937 view.
The question though is when and why did this handsome structure meet its demise?
The building is visible in this aerial photograph from 1961…
…But is long gone in the 1981 photograph. What happened over those 20 years?
(As a side note, you can see the Douglas Building across the street we talked about a few weeks back. It too was demolished sometime between around 1980. As you can see the footprint of the two buildings are not even close.)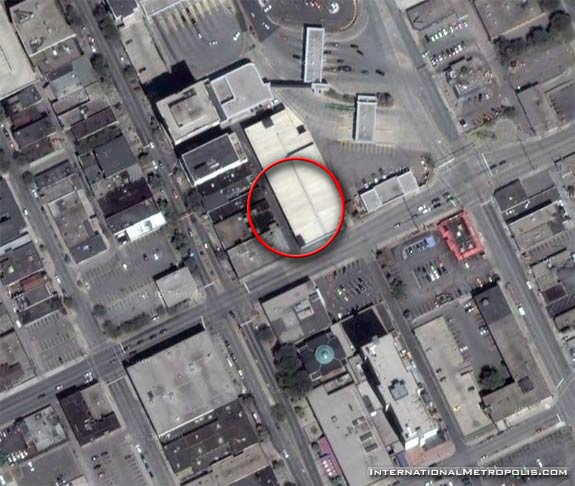 Today the site is occupied by a fugly parking garage.
Anyone remember anything about this place?