A devistating fire last week , claimed one of Windsor's important early Black Heritage sites.
The vacant Willam Watkins house dating to the 1860's – 1870's, on Peter Street, was destroyed in a blaze on February 1st. Willam Watkins was the son of escaped slaves who fled the US via the Underground Railroad in the 1840's.
The Watkins family still lives in the area, although the house hasn't been in the family for many decades. Homer Watkins, a longtime community fixture in Sandwich, had the street he lived on (Lot St.) renamed Watinks street in his honor in 1963.
This photo from the Windsor Star in 1963, shows Homer Watkins in front of the house.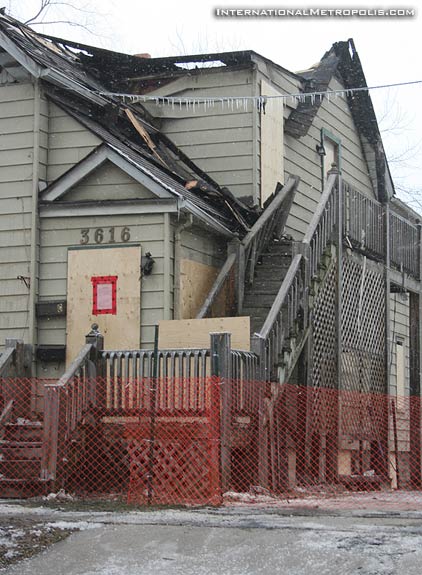 A similar view today. Sadly the house sustained structural damage, and will likey be demolished.