Living the exciting life of a traveling salesman, puts me into many different areas. Being off season, and midweek, I got a great rate in Niagara Falls for a night. Usually I stay in Toronto, but I had a morning appointment in the Niagara area, so at half the price, I decided to stay in Niagara, and save the morning drive.
Horeshoe falls in HDR.
Being midweek & offseason, the lady at the front desk of my hotel, gave me a free upgrade to a "club level" room, and fallsview to boot. This was the view from my balcony.
As the sun was setting, and light fading, I decided to take a quick walk around. Tourists still flock to the falls to see this natural wonder.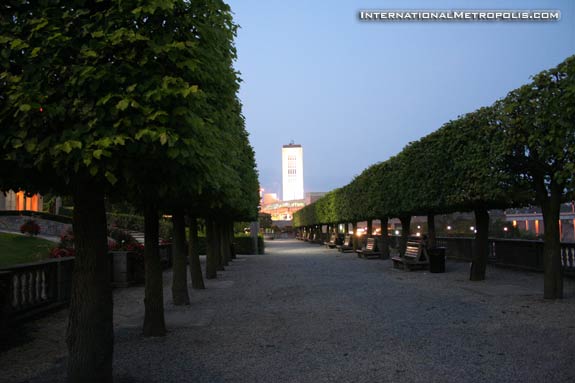 There are some superb wonderful gardens along the falls. These trees were something else.
Looking back towards the falls from the base of the Bridge to the USA.
This is where I stayed, at the Brock Plaza Hotel. It was built in 1929, and has an amazing two story lobby. Like the Book Cadillac, the registration desk is on the second floor.
A view from my balcony at night. The falls are illuminated with different colored lights.
The bridge to the USA. What a concept, you can walk across this one…