The days leading up to the Great Depression, were a boom time for real estate speculation in Windsor. Many land brokers and dealers from Toronto to Detroit, opened offices and tried exploiting South Windsor as the ideal location to be, as soon as the Bridge was built. Many companies built model homes, in their sub-divisions only to have the depression crush their projects and leave the surrounding lands vacant. This is still evidenced when driving through a neighborhood of 50's-60's era homes, you'll stumble across a 1920's era Tudor or two.
As it turned out the land speculation came in handy with the WWII housing shortage. There were ample amounts of failed developments that allowed large scale housing sub-divisions to be built in the 1940's.
So from the IM.com archives is a plethora of advertisements from 1929.
The "Thoroughly Modern 13 room school" being erected in Marlborough Park, is still there to this day.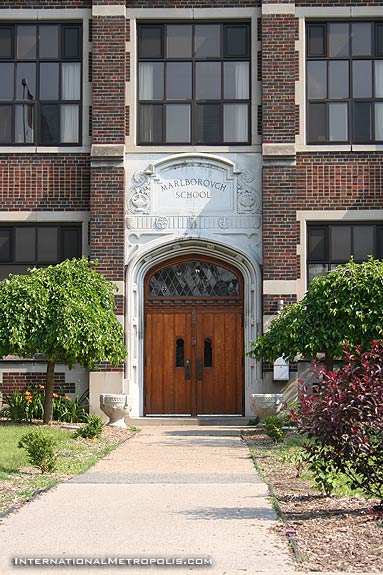 Marlborough School was built to educate the children of the throngs of people who would be flocking to the subdivision, and it's location as a "gateway" to the Steel Mill that was going to be built in Ojibway, which thanks to the depression, never occurred.
Instead of becoming the "Gary of Canada" Ojibway faded as an irrelevant neighboring community, and was annexed by Windsor in the 1960's.